Artwork Wanted for Siler Roundabout Beautification Project
Application Deadline: November 17, 2022, at 5:00 p.m.
---
The City of Santa Fe Arts and Culture Department plans to make a public art purchase of a distinctive one-of-a-kind sculptural artwork for the Siler Roundabout. This project will expand the City's Public Art Portfolio by incorporating public artwork into a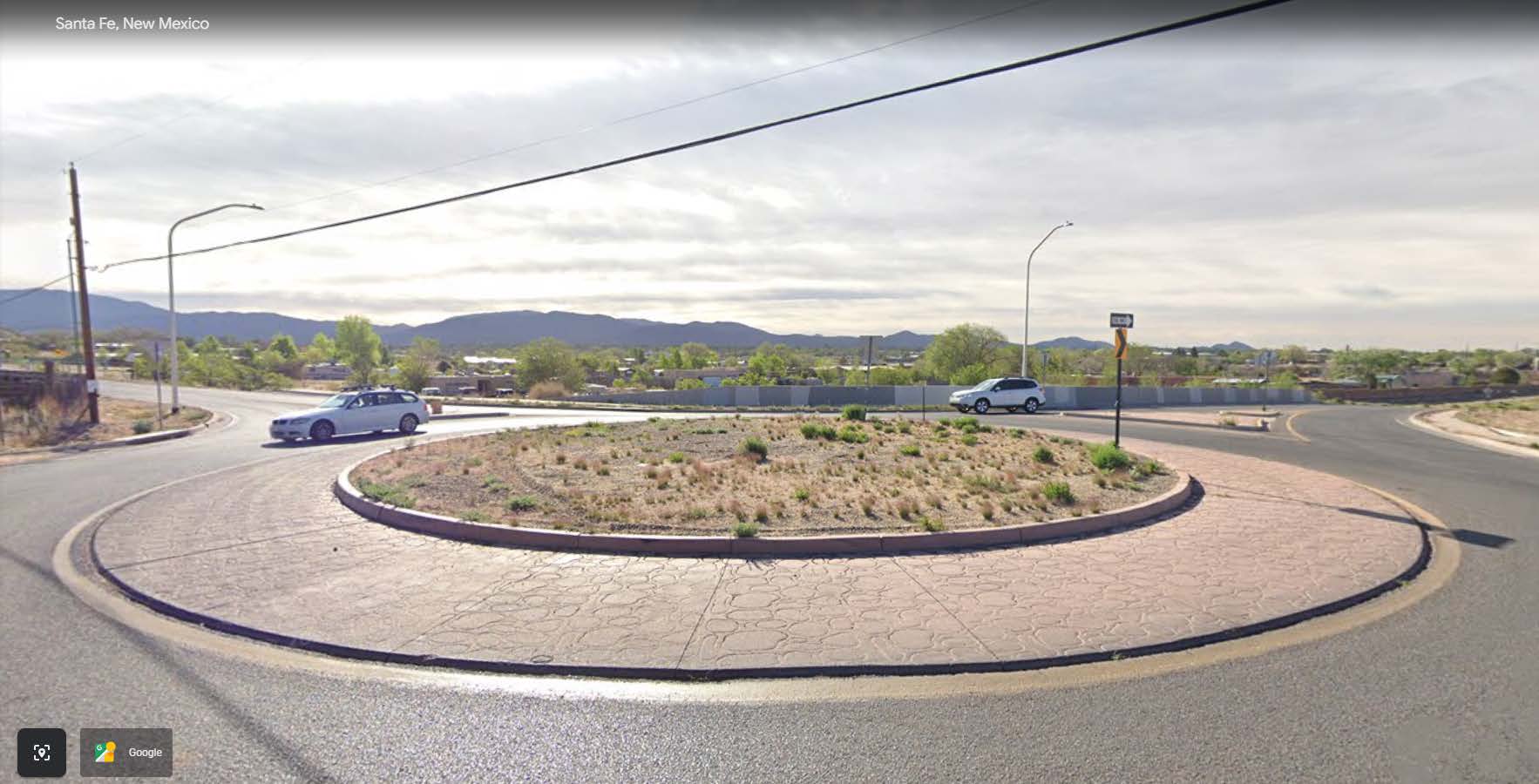 transportation node serving community members and beautifying the Siler/West Alameda intersection.
All artists who are not already represented in the City's Public Art Portfolio are invited to apply. Artists who already have permanent public artwork in the Public Art Portfolio are eligible to apply if this project has a higher budget than their previously commissioned project or if the artist has not done a public art project with the City for five years. The artist or gallery whose work is selected for purchase will be required to enter into a purchase contract with the City of Santa Fe. The project budget is $15,000 up to $50,000, inclusive of installation and NMGRT.
Applicants must meet the following requirements:
18 years of age or older.
Working and operating within Northern New Mexico.
Experience with creating projects at a medium scale or larger.
Please click here to download PDF with additional details and instructions prior to submitting an application online. This project is funded through the Capital Improvement Project, Art in Public Places Program.
---
Apply online by November 17, 2022, 5:00 p.m. MST: https://form.jotform.com/222715995490163
More Information: Pauline Kanako Kamiyama, Arts and Culture Department Director; pkkamiyama@santafenm.gov.