The following is a list of holidays observed by the City of Santa Fe
New Year's Day
Dr. Martin Luther King Jr. Day
Memorial Day
Juneteenth
Independence Day
Labor Day
Fiestas (half day)
Indigenous Peoples' Day
Veterans' Day (Observed)
Thanksgiving Day (Observed)
Presidents' Day (Observed)
Christmas Day
Holiday Trash and Recycling Collection Changes
---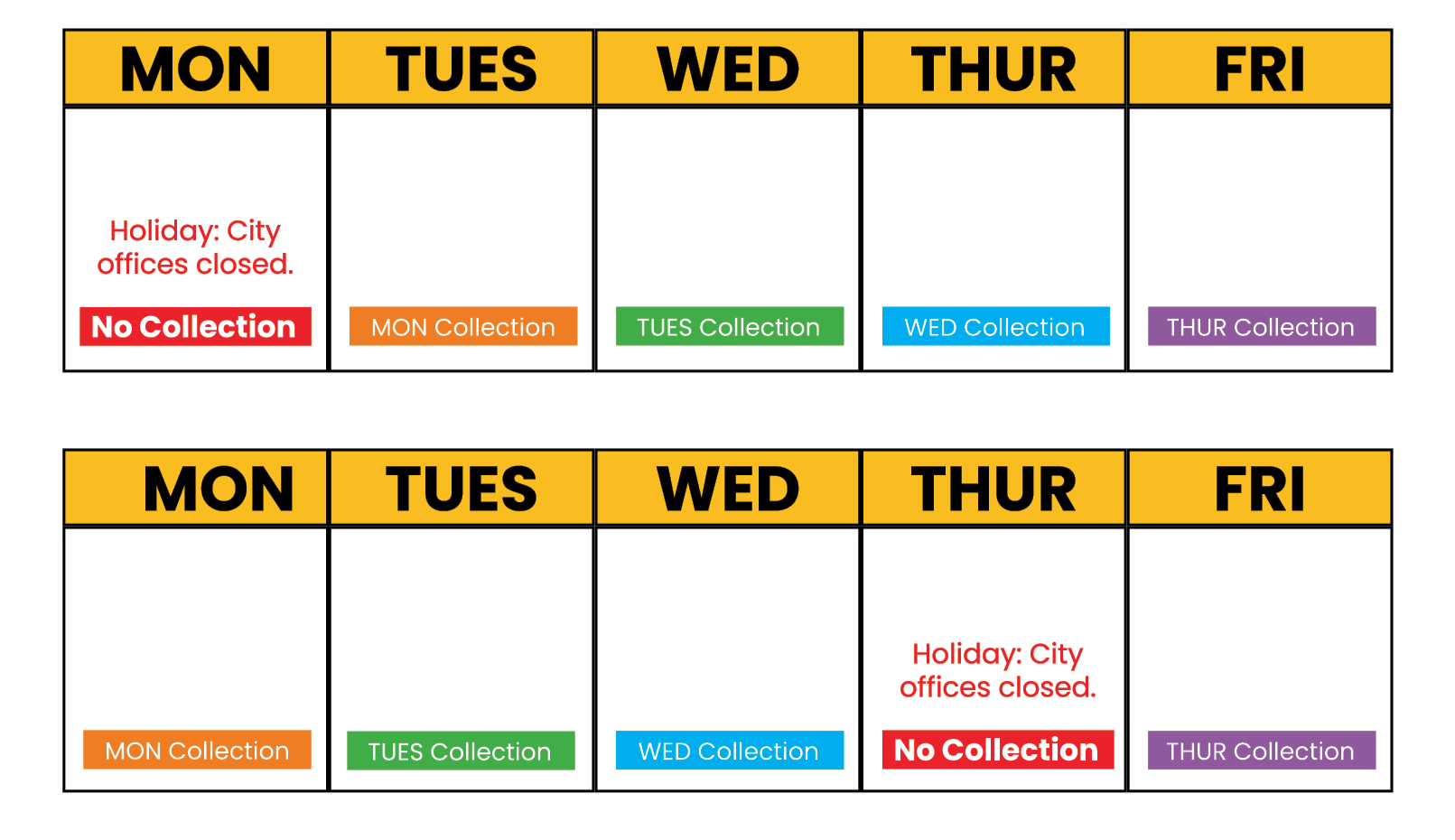 When the City offices are closed for a holiday, residential trash and recycling collection schedules will change. Commercial collection is not affected by holiday closures.
For example, if an observed holiday falls on a Monday, trash collection will shift forward one day. Monday trash collection will occur on Tuesday of that week, Tuesday collection will shift to Wednesday, and so on for the remainder of the week.
If a holiday falls on a Thursday, like Thanksgiving Day, then residential trash and recycling will be collected the next day.