In-Home support services
NOTE: THESE SERVICES ARE CURRENTLY UNAVAILABLE
A home assessment must be done to determine eligibility for in-home support services.
Family Caregiver Support Assistance
Education, emotional support, and guidance sessions are offered to caregivers dealing with the stress associated with providing specialized care. We also offer, on a limited basis, supplemental assistance and/or equipment such as wheelchairs, walkers, shower/tub chairs, canes, etc. to qualifying participants.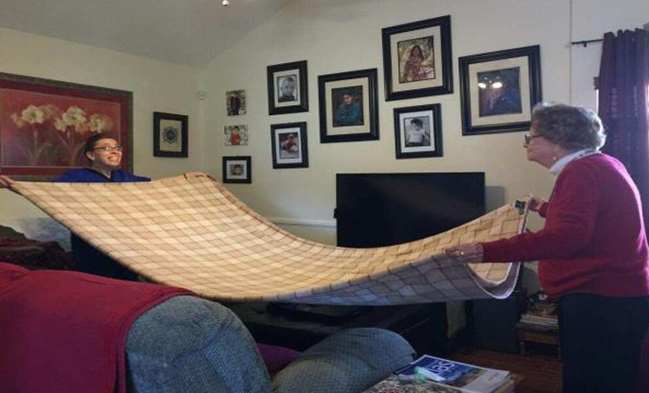 Home Management
This program provides assistance with minor housekeeping and light chores (mopping, sweeping, dusting, washing dishes, laundry, ironing, etc.), light meal preparation, assisting with errands, grocery shopping, medical appointments, etc. for frail, homebound elderly.
Respite Care Program
This program provides relief to primary caregivers of individuals diagnosed with dementia-related disorders, thus enabling the caregiver a break from the stress and the special care needs required of those individuals. This service provides companionship, maintaining a clean and safe environment, minor meal preparation, and memory exercises.
Nutrition Service
NOTE: ON MONDAY MAY 2, 2022 THE MEG WILL RE-OPEN FOR CONGREGATE AND GRAB -N- GO MEALS FROM 10:30 AM-12:30 PM
Congregate Meals
Congregate dining in a relaxed, welcoming environment is available Monday through Friday at five City of Santa Fe Senior Centers. The Division of Senior Services offers well-balanced, nutritious meals, which provide 1/3 of the United States Dietary Reference Intakes (DRIs). Breakfast is served at the Luisa, Mary Esther Gonzales, Pasatiempo, and Ventana de Vida Senior Centers from 7:30-8:30 am for a suggested donation of $1.00, for registered seniors 60 and over. Lunch is available at all five centers, from 11:00 am to 12:30 pm for a suggested donation of $1.50, for registered seniors 60 and over. Meal tickets are available for a suggested donation of $12.50 for 10 meals, saving you $2.50. For individuals who are 59 and under there is a mandatory fee of $7.00 for each meal.
Meals on Wheels (MOW)
Home-delivered meals are available Monday through Friday for frail homebound elderly. The home-delivered meals are the same as those served at the senior center meal sites, which provide 1/3 of the United States Dietary Reference Intakes (DRIs). An assessment must be done to determine eligibility for this service.
Note: Senior transportation services will be available for grocery store trips, medical appointments, and pharmacy visits.
Transportation services
Transportation services are available Monday through Friday from 8:30 am to 4:00 pm for registered seniors age 60 and over. Rides to medical appointments are given priority over all other rides. Transportation reservations must be made at least 24 hours in advance and before 4:00 pm.
There is a suggested donation of .50¢ per ride or a book of 25 rides is available for a suggested donation of $10.00, saving you $2.50.
Contact information: To schedule a ride call (505) 955-4700.
Linda Quesada-Ortiz, Project Manager/Dispatch, P: (505) 955-4702, E: lmquesada@santafenm.gov
NOTE: THESE SERVICES ARE CURRENTLY UNAVAILABLE
other services
Outreach
Outreach services entail Division of Senior Services staff members acting as advocates on behalf of the elderly; conducting needs assessments of the senior community; providing information and making referrals to local, state, federal, and other agencies to solve problems that may arise; and establishing individual care plans through our case management mode. This may encompass home visits, consultations, and placements. For more information call (505) 955-4721.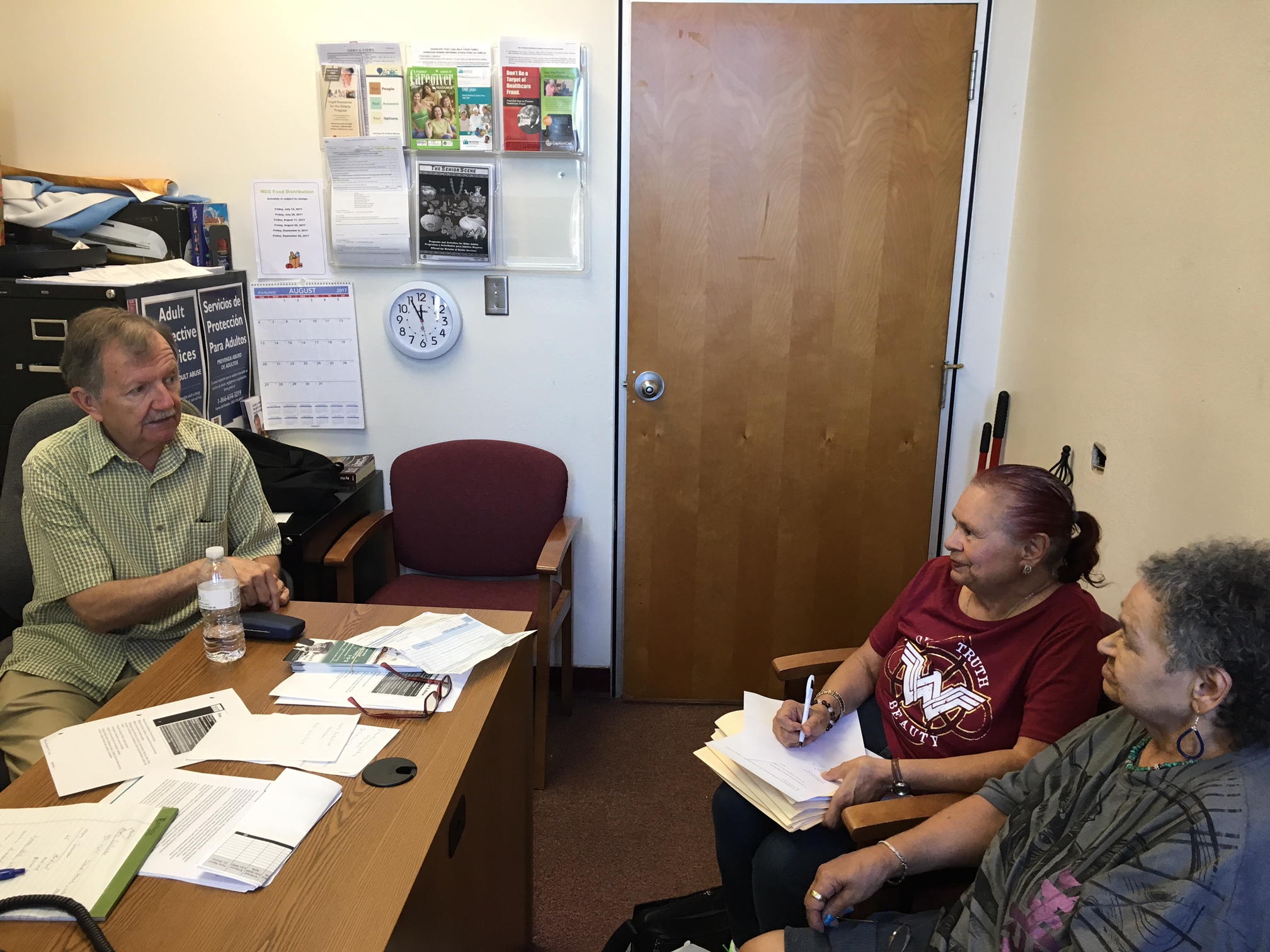 Benefits Counseling
The New Mexico Aging and Long-Term Services Department offers free, unbiased information from trained volunteers to help seniors with questions on health insurance and other assistance programs. Covered benefits include managed care, Medicare, Medicaid, low-cost housing, eyeglasses, hearing aids, residents' rights, Social Security, utility bill payment assistance, prescription drug coverage, low-cost health and dental care, and more.
A volunteer Benefits Counselor is available by telephone, and by appointment to provide free assistance to seniors at the Mary Esther Gonzales Senior Center on Wednesday mornings. To schedule an appointment call (505) 955-4721.