Veterans advisory board accomplishments 2017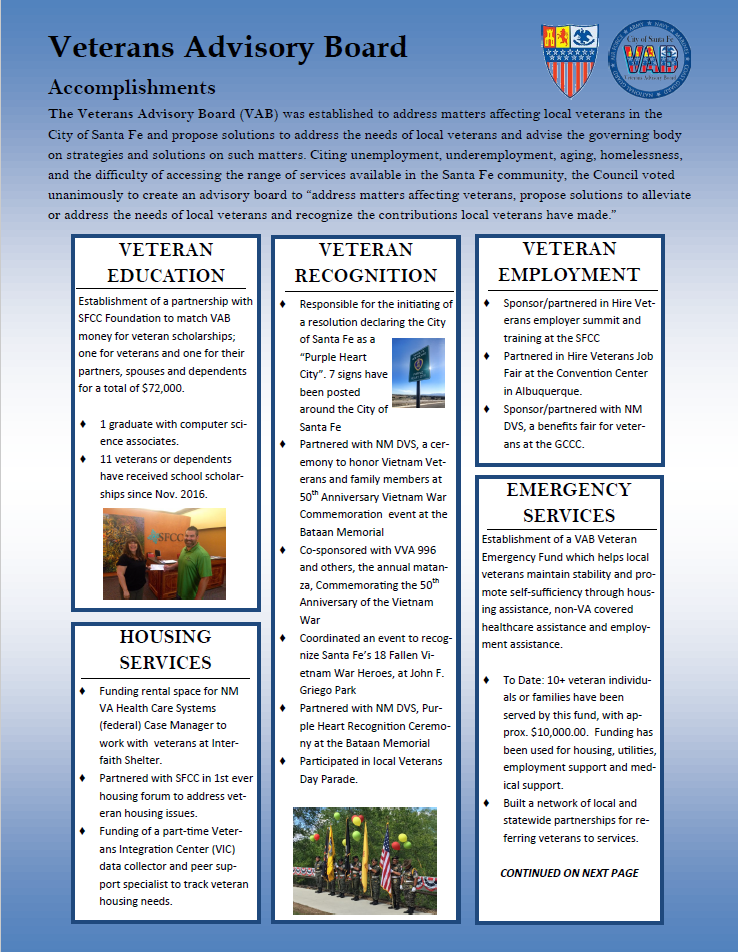 Veterans Advisory Board Accomplishments 2016
RECOGNITION OF VETERANS:
Responsible for the passage of a resolution declaring the City of Santa Fe as a "Purple Heart City".
06/18/16, sponsored with NMDVS a ceremony to honor Vietnam Veterans and family members at a 50th Anniversary Vietnam War Commemoration event at the Bataan War Memorial.
06/25/16, sponsored with NMDVS a benefits fair for Veterans at Genoveva Chavez Community Center
09/17/16, co-sponsor with VVA 996 and others of the annual Matanza, commemorating the 50th Anniversary of the Vietnam War.
EDUCATION: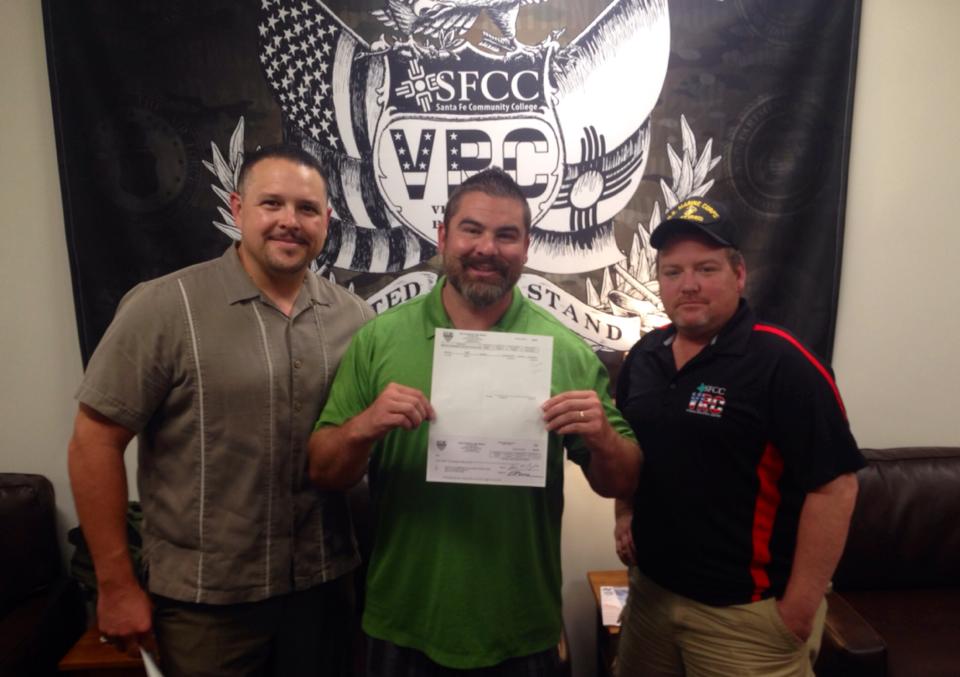 06/30/16 marks the fulfillment of a dream I had after first joining the SFCC VRC Santa Fe Community College Veterans Resource Center three years ago. Today SFCC received a generous contribution of $18,000 from the City of Santa Fe & its Veterans Advisory Board with matching funds from SFCC Foundation for a grand total of $36,000.
The purpose of this funding is to create 2 scholarships: 1st is for Veterans "Without" education benefits, and 2nd: is for immediate Dependents of veterans.
Our vision is that we can help veterans complete previous attempts of achieving a college education at Santa Fe Community College (NM). Thank You, Mayor Javier Gonzales, President Randy Grissom, Deborah Bolt, Kelly Smith, Chris Calvert, Dr. Carmen Gonzales, Chris Sanchez, and all the VAB board members that made this a reality.
HOUSING:
Provide the office space at the Interfaith Community Shelter for the VA's Homeless Veteran Program's Social Worker to assist homeless veterans.
Provide funding for a part-time Peer Support Specialist through the Veterans Integration Center (VIC) which provides assessment and verification of homeless Veterans in local shelters and provides transportation to shelters or other services.
EMPLOYMENT: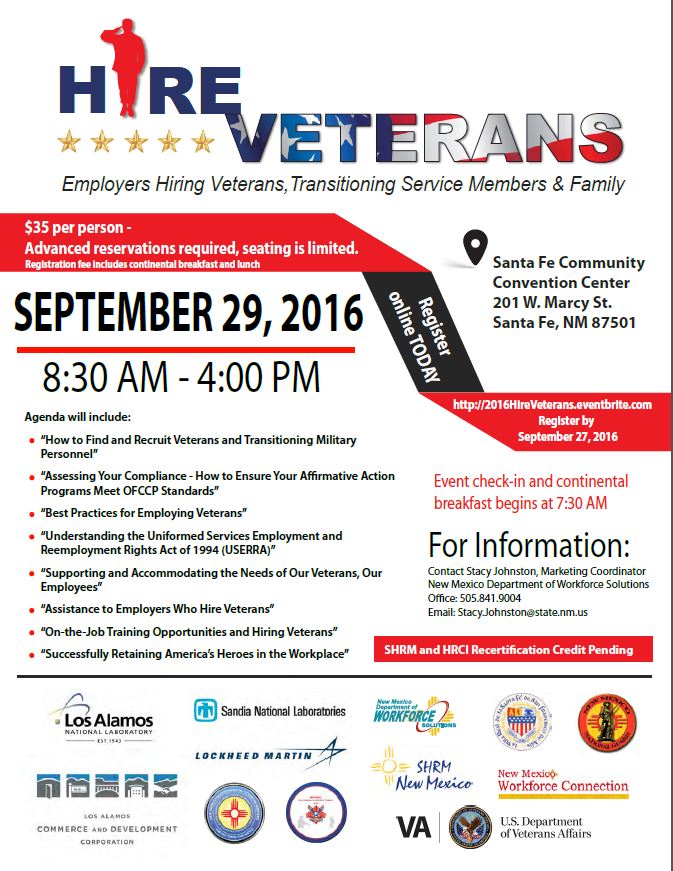 09/29/16 sponsor/partner in Hire Veterans employer summit at the SFCC
GENERAL:
Established assistance fund for Veterans
Developed a City of Santa Fe web page as an information resource for Veterans and their families