Christopher Rivera
District 3 Councilor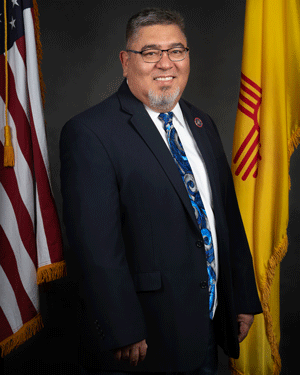 Councilor Chris Rivera was elected to his first term on the City Council in 2012, representing District 3. Councilor Rivera is a native of Santa Fe and served his community as a paramedic and firefighter. He was Santa Fe's Fire Chief for four years, retiring in 2010. His goals as City Councilor are to support programs that create jobs for locals, help Santa Fe's youth get opportunities for a good education so that they remain here and raise their families here, and want to continue to fund public safety initiatives that keep Santa Fe safe.
Councilor Rivera served past board members of the American Youth Soccer Organization and board members for the Regional Emergency Communications Center. During his tenure at the Santa Fe Fire Department, Rivera assisted in the birth of three babies, either in the back of an ambulance or at home. He was "on the scene" during several major incidents – the fire of Salvation Army and the La Casa Sena Fire and the gas explosion on Cerrillos Rd.
Councilor Rivera attended St. Francis Elementary and went on to graduate from St. Michael's High school in 1984. He has attended the Santa Fe Community College, the University of New Mexico, the College of Santa Fe, and New Mexico Highlands University. He has an Associate's Degree in Business from the Santa Fe Community College.
Rivera is married to Angela, and they have four daughters, Gabrielle, Samantha, Emmaleigh, and Rebekah.
---
505-955-6818
cmrivera@santafenm.gov
200 Lincoln Ave
P.O. Box 909
Santa Fe, NM 87504