Genoveva Chavez Community Center Hours
---
Monday - Friday 6:00 am – 8:00 pm
Saturdays and Sundays 8:30 – 4:00 pm
Pool Closed Sundays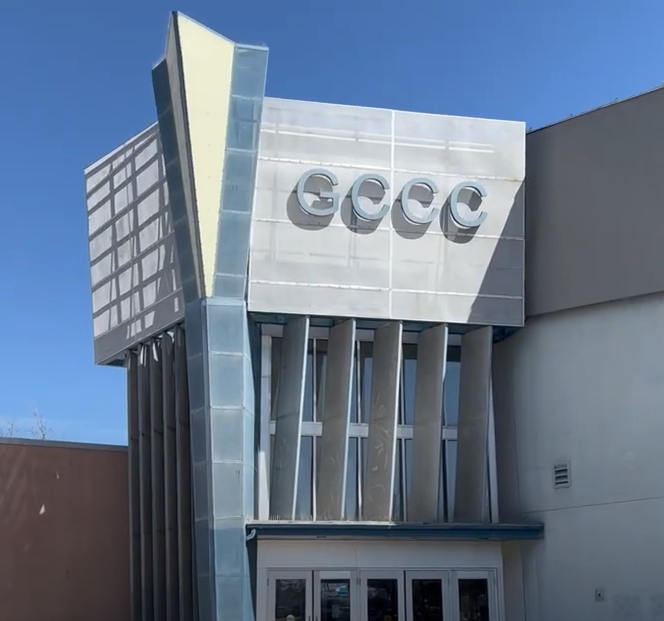 On this Page
---
Aquatics Hours
GCCC Ice Arena
GCCC Gym and Fitness
Personal Training
GCCC General Information
Aquatics Hours
---
Genoveva Chavez Community Center (GCCC)
Lap Swim & Sauna
Monday – Friday 6:00 am – 6:00 pm
Saturdays 8:30 am – 11:30 am
Closed Sundays
When sharing a lane - Patrons should respectfully communicate with one another for a suitable arrangement. Circle Swim is encouraged for more than 2 users per lane.
Recreation Swim (Leisure Pool)
Monday – Friday
10:45-11:45 (toddler time) Last session May 10th
4:00 pm – 5:00 pm & 5:30 pm – 7:00 pm (all ages)
Saturdays 12:00 pm – 1:30 pm & 1:45 pm – 3:15 pm
Closed Sundays
Therapy Pool
Monday – Thursday
7:00 am – 9:00 am & 12:00 pm – 3:00 pm
Fridays 7:00 am – 9:00 am & 12:00 pm –1:30 pm
Saturdays 8:30 am – 11:30 am
Closed Sundays
GCCC Ice Arena
---
Learn to Skate Classes www.santafeskatingclub.org
Ice Skating Birthday Parties are now available. Please see the links below for party and reservation information.
Submitted reservation forms do not constitute a confirmed date. The submitted form will be reviewed, and staff will check availability. Staff will contact the patron to finalize dates and details. Completed reservations forms can be emailed to temiller@Santafenm.gov
Click Here to download our Birthday Party Zone flier
Click Here to download a Party Zone Reservation Form
Curling
---
Curling is back at GCCC!
Sundays 1:30 – 3:30 pm.
$6.00/$8.00 drop-in fee (reservation required).
For reservations, email santafecurling@gmail.com
Hockey
---
The Genoveva Chavez Community Center Ice Arena offers a variety of hockey programs for participants of all ages and ability levels! In-House Recreation Leagues and Drop-in Programs.
Our Philosophy is to develop great people through hockey and build an environment that reflects fun, pride, teamwork, sportsmanship, and integrity.
Adult Hockey
The Adult Hockey season runs from March to June 2023. Contact Ice Arena Manager at temiller@santafenm.gov
For A-level Hockey (highest level), please contact www.premierhockeyleagues.com
Youth Hockey
The Genoveva Chavez Community Center is honored to partner with the Santa Fe Hockey Association, a youth hockey club with a mission to promote the growth of hockey in the Southwest by providing opportunities for girls and boys of the Santa Fe community to succeed on the ice and beyond.
Please visit our website, www.santafehockey.com, and follow us on Facebook @SANTAFECAPITALSHOCKEY.
Youth Hockey Private Lessons Sage Beaman 505-603-7749 or sagebeaman@gmail.com
Skating Lessons
---
Private Contract Skating Instructors
For more information about our figure skating club, please visit the Santa Fe Figure Skating Club's website www.santafefigureskatingclub.org
Skate Shop
---
Our full-service skate shop includes sharpening, blade mounting, and boot stretching. Check with one of our qualified staff members for all the services available for your equipment needs at 505-955-4033.
The GCCC is now offering Sani Sports Gear Cleaning to anyone who needs to clean sports equipment, reduce bacteria and remove terrible odors from protective equipment that can't be washed in a traditional washing machine.
Skate Rental $3.00
Don't own skates? The Chavez Center Skate Shop has 700 pairs of skates to rent. $3.00 per pair, per session. Figure or hockey skates are available on a first-come, first-served basis.
Skate Sharpening & Repair. Need your skates sharpened? Our skilled staff can do that for you! Same-day sharpening is $10.00, and overnight is $7.50. Payment must be made before all work is performed. See rink staff for skate repair and pricing.
Ice Arena Manager Tom Miller 505-955-4031 temiller@Santafenm.gov
GCCC Gym And Fitness
---
Gymnasium
At Center Court, there are plenty of ways to let the good times roll, bounce, or even dance. There's a full-size regulation basketball court complete with adjoining half-court warm-up areas, as well as racquetball courts.
The Recreation Division offers leagues, clinics, camps, tournaments, and activities in basketball, volleyball, soccer, baseball, cheerleading, and other great recreational sports for children, youth, adults, seniors, and families. Please check the website chavezcenter.com for current listings. Court Two is often available for rental to groups wanting a full court for their own private use.
Hours
Court One
Drop-in recreation is available during most GCCC building hours. Sports equipment can be checked out for use in the gymnasium areas by exchanging an ID, set of keys, or other such items for a deposit in order to guarantee the return of equipment. Come enjoy shooting hoops, bumping volleyballs, jumping rope, break dancing, racquetball, handball, or just passing a football with your friends and family.
Monday - Thursday 6:00 am - 8:00 pm
Friday 6:00 am - 8:00 pm
Saturday 8:30 am - 4:00 pm
Sunday 8:30 am - 4:00 pm
Drop-In Activities/Challenge Courts
Please Note: Challenge Courts and Drop-in programs fill on a first-come, first-serve basis. Racquetball drop-in requires a reservation.
Pickle-ball
This game will keep you on your toes. You can double up with friends or make new ones on our courts. Come by every Monday through Friday from 8:00 am – 11:30 am.
Racquetball
Drop-in and Reservations.
Know the game? Need a great workout? The Chavez Center has two racquetball courts to give you the space to bang the walls and get your daily exercise. We now have racquetball gear, so you have no excuse if you leave your racquet at home. For non-members, $2 per hour per reservation. No fee for members.
Table Tennis
This exciting game is now being offered at the Chavez Center. Come solo or bring a friend. Equipment is available to all players. Drop-in every Tuesday and Thursday from 1:00 pm - 4:00 pm. *Times are subject to change.
Contact the Gymnasium by emailing aalarid@santafenm.gov
Fitness
---
Whether you're getting in shape or just staying in shape, the Chavez Center has a wide variety of machines, classes, and instructors to make a difference in the way you look and feel.
Class Schedule
| Monday | Tuesday | Wednesday | Thursday | Friday | Saturday | Sunday |
| --- | --- | --- | --- | --- | --- | --- |
| Stretch and Strength 10:00 am  | Yoga with Amy 10:00 am | Stretch and Strength 10:00 am  | Yoga with Amy 10:00 am   | Stretch and Strength 10:00 am  | Boot Camp Fitness 9:00 am   | Yoga with Judith 9:45 am   |
| | Zumba with Ray 5:45 pm   | | Total Body Fitness 6:00 pm | | Zumba with Ray 9:45 am | |
| | Total Body Fitness 6:00 pm | | | | | |
Personal Training
---
Whether you are beginning a new fitness program or ready for a change in your current program, a great way to get started and stay motivated is to hire a personal trainer. Chavez Center trainers are skilled and certified professionals. They are available for anyone desiring individual program design, instruction, or motivation. Our trainers have a wide range of knowledge and experience. They are devoted to helping you get the most out of every workout!
All personal trainers of the Chavez Center are nationally certified and must pass strict hiring guidelines.
No Outside Personal Trainers Are Allowed.
GCCC Trainers
Please call Trainers directly for prices and to schedule appointments.
All GCCC Personal Trainers are nationally certified and insured.
If you have questions about Personal Training at the GCCC, please call 955-4075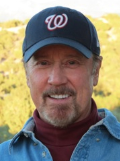 Robb Foster
ACE
505-982-6863
jemezmtnview@centurylink.net
GCCC General Information
---
Daily Admission
$2.00 Child 0-10
$4.00 Youth (11-17)
$7.00 Adult (18-59)
$4.00 Senior (60+)