Welcome to The City of Santa Fe's WiFi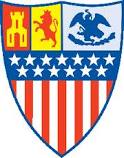 Acceptable Usage Policy
The City of Santa Fe technology systems are primarily for official use and not for personal use. However, during personal time (lunch breaks, off-duty hours, etc.), users are permitted to retrieve non-job-related information in order to develop or enhance Internet-related skills. It is expected that these skills will be used to improve the accomplishment of job-related work assignments. The use of these resources enhances employees' knowledge and skill in information retrieval, which enhances employees' ability to perform work-related activities. By encouraging employees to explore the Internet, the City of Santa Fe also builds its pool of staff that can then guide and encourage other employees.
Employees are prohibited from initiating and or accessing non-work related Internet chat sessions, downloading inappropriate materials, internet file sharing, video streaming (i.e., youtube), and discussion groups utilizing City of Santa Fe technology resources. This prohibition is due to the burden these activities place on network resources.
Employees shall not use any City of Santa Fe technology resources for the purpose of participating in non-job-related Internet activities.
Thank you for associating to the City of Santa Fe's WiFi. By continuing, you agree to our terms of service.