LEED for Cities Certification
In 2020, the U.S. Green Building Council (USGBC) awarded the City of Santa Fe with LEED Gold Certification for its exceptional performance in fostering a sustainable, resilient city. LEED (Leadership in Energy and Environmental Design) is the most widely used rating system in the world for sustainability achievement and leadership. Santa Fe joins a global network of more than 100 LEED certified cities and communities. This certification recognizes the hard work of the people of Santa Fe, City of Santa Fe employees, businesses, and nonprofit organizations to make Santa Fe one of the best places in the world to live.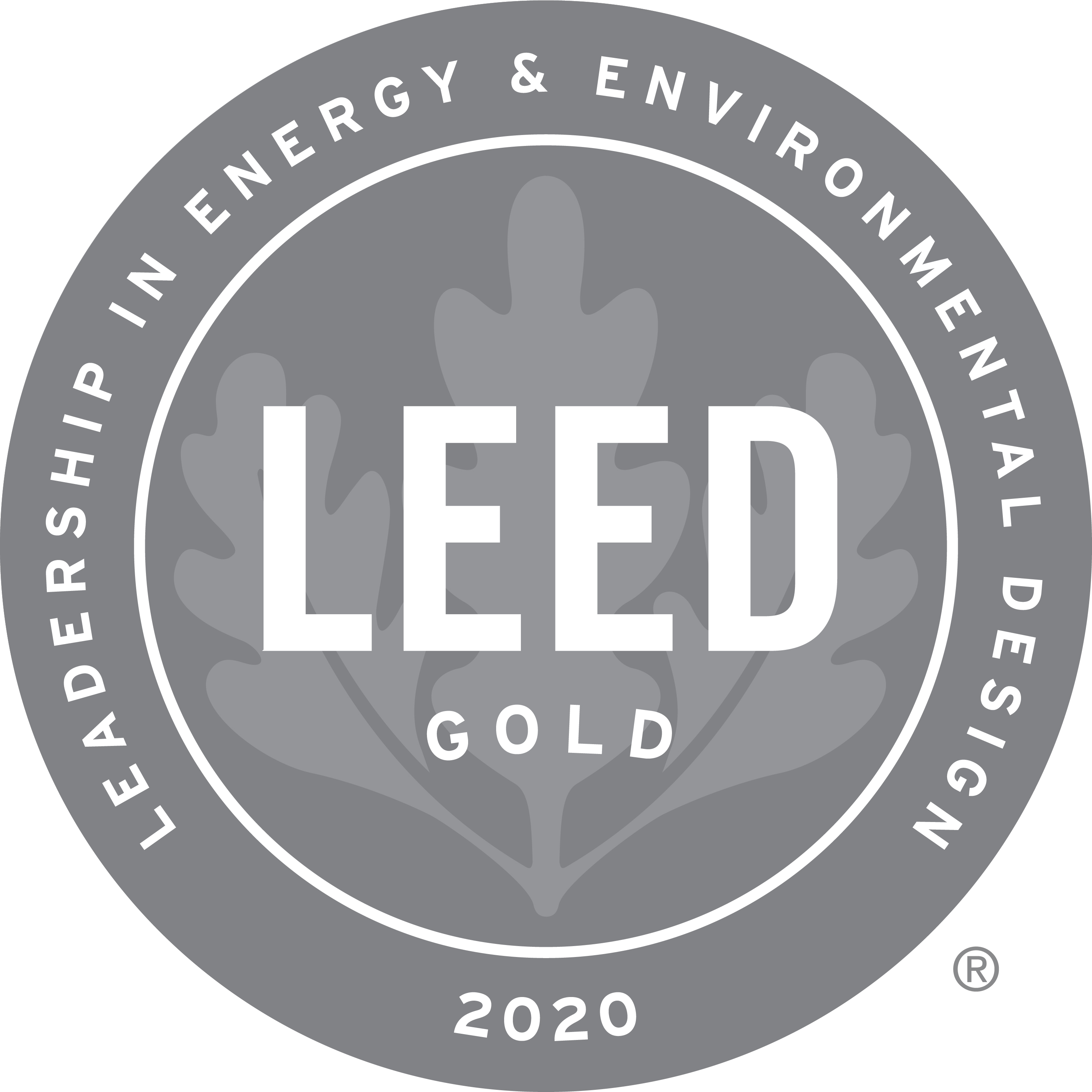 Santa Fe was rated on its performance under LEED v4.1 in key sustainability metrics that include energy, water, waste, transportation, education, health, safety, prosperity and equitability and was awarded 62 out of 110 possible points. The rating applies to everything within city limits, not only City operations. For example, when citizens choose to take the bus instead of their car, the score increases due to a reduction in single-occupancy vehicle travel.
---
Leed for Cities GOLD - Points Awarded vs. Possible

---
The highest scoring categories are Natural Systems and Ecology and Energy and Greenhouse Gas Emissions. The lowest scoring categories are Materials and Resources, which pertains to solid waste management, and Quality of Life. All possible points were awarded for innovative practices and focusing on actions that are a priority in the Southwest such as water conservation. A detailed description of the performance and credits can be found in LEED for Cities Certification: A Report on Sustainability.
Leed for Cities GOLD - Points Awarded vs. Possible (Breakdown)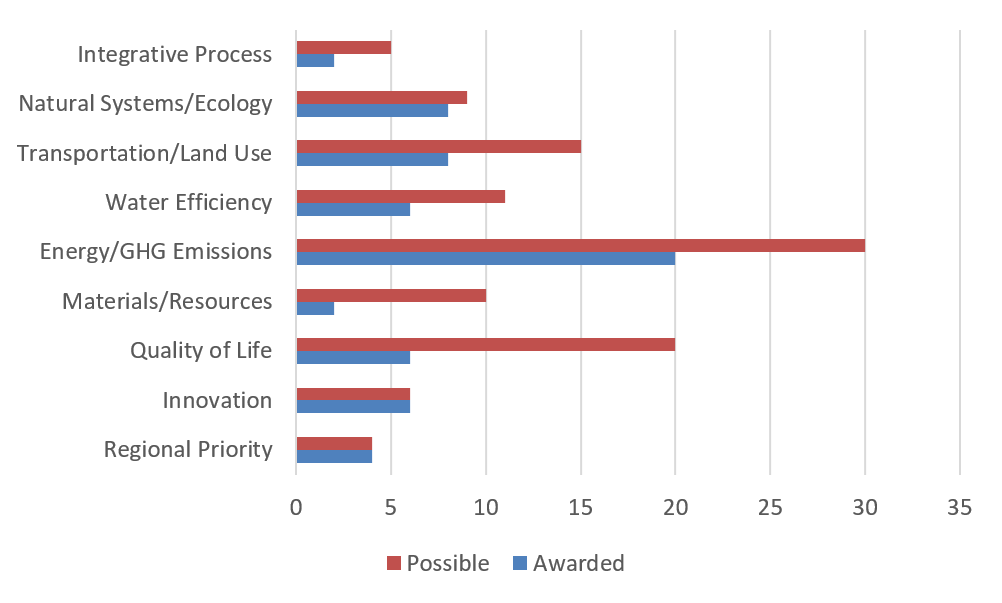 The LEED certification provides a gap analysis to enable improved implementation of the Sustainable Santa Fe 25-Year Plan. It provides specific, quantifiable goals, to complement the broad, visionary goals of the plan. As the City continues implementation of the plan, it will see an increase in its LEED certification level. This enables the City to track its progress in implementation of its sustainability goals.
---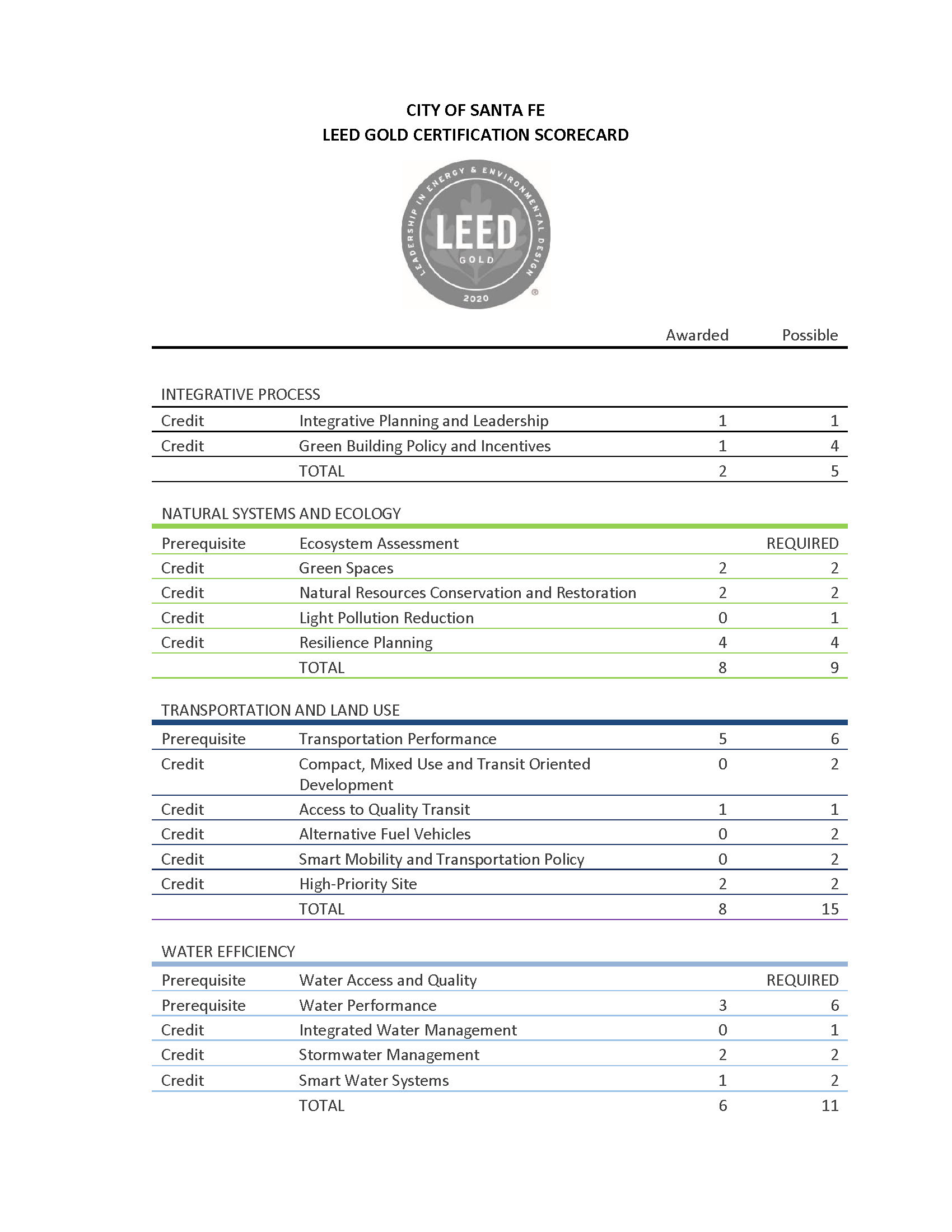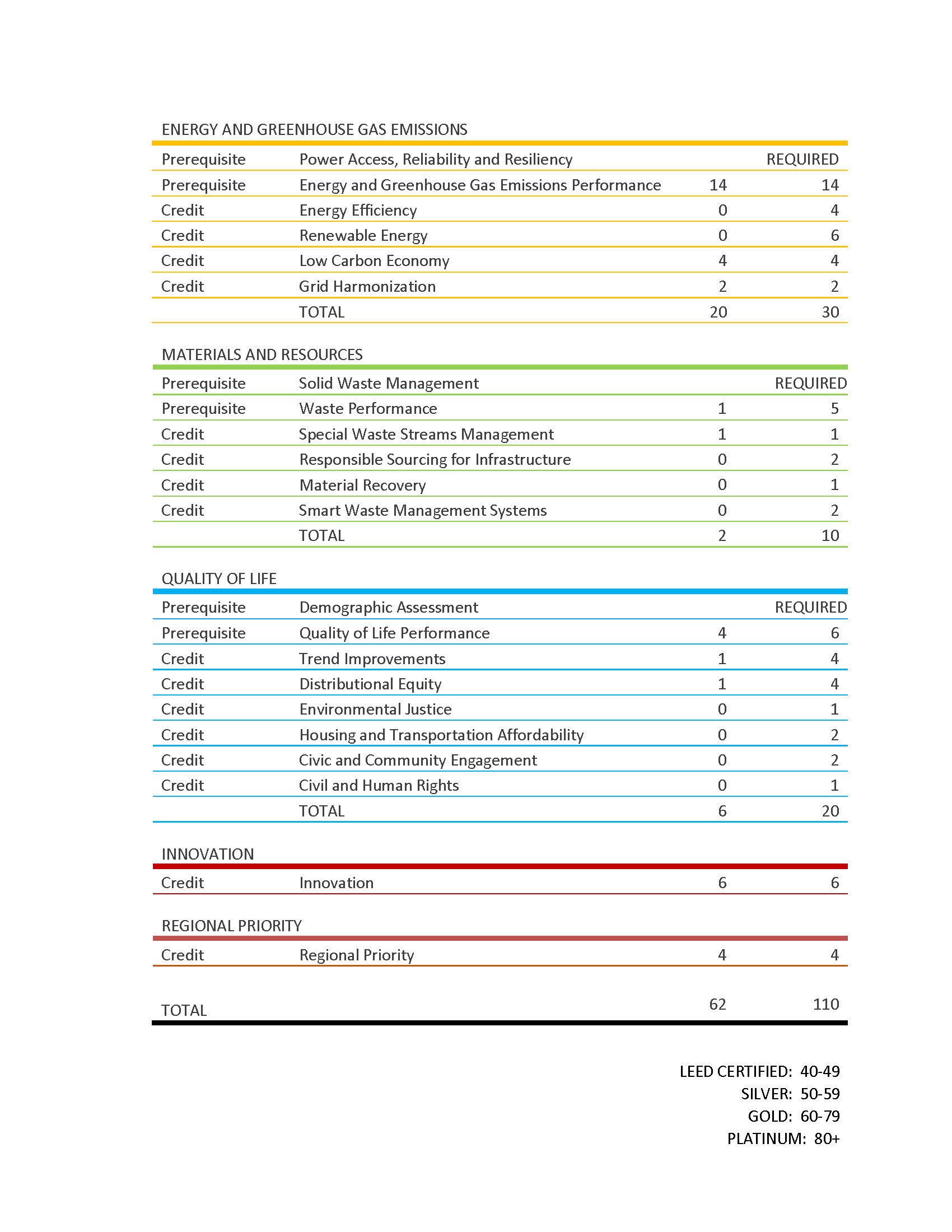 ---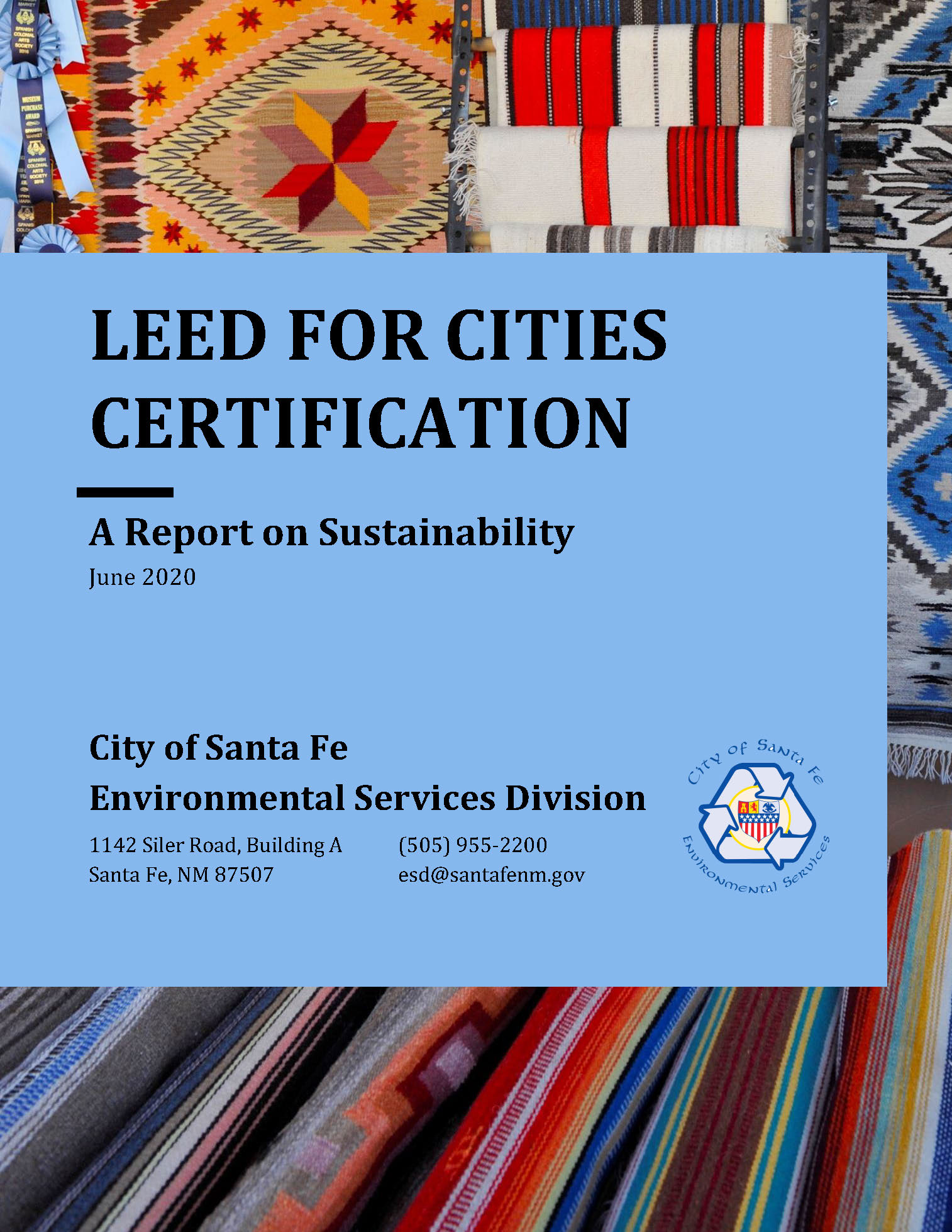 This project was managed by the Environmental Services Division under the direction of Katherine Mortimer, Sustainability Supervisor, and Neal Denton, Sustainability Planner. Project support was provided the Land Use Department, Metropolitan Planning Organization, Office of Affordable Housing, Office of Economic Development, Office of Water Conservation, Parks and Recreation Department, and Public Works Department. It was made possible by a 2019 grant from Bank of America that was awarded by the USGBC to fifteen cities and communities. The grant provided financial assistance, educational resources, and technical support.