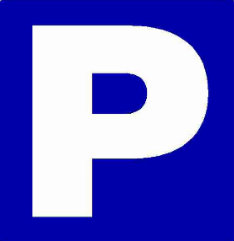 Parking Division Office Hours:
Tuesdays and Thursdays
8:30 am - 12:00 noon and 1:00 pm - 4:30 pm
Phone: (505) 955-6581
The Parking Division would like to make your parking experience in Santa Fe a pleasurable one. Please refer to the links below to find information on our parking services and accommodations.
---
ATTENTION GARAGE PARKING USERS:
Please pay for your parking at the Pay Stations located at the pedestrian entrances of all garages prior to exiting the garage with your vehicle.
---
To view a map of the locations of our Parking Facilities please refer to the link below:
Parking meters are enforced Monday through Saturday from 8 a.m. to 6 p.m., excluding posted meter holidays. Restricted zones (ADA, loading, caution, fire, residential zones) are enforced 24/7