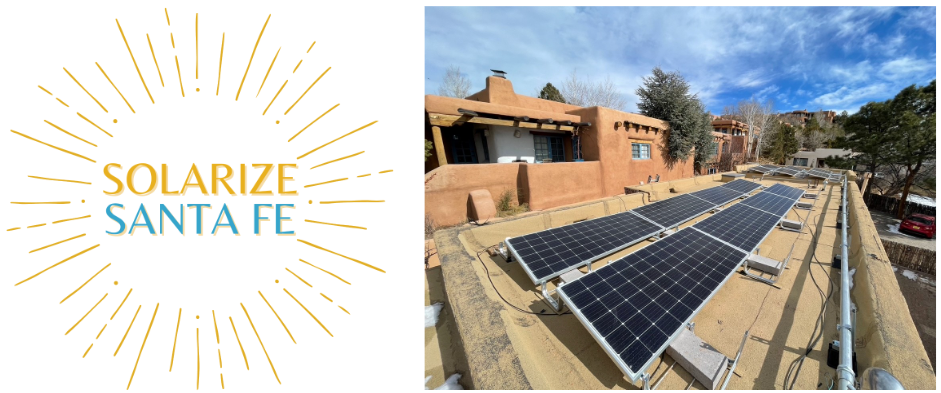 We've partnered with Santa Fe Habitat for Humanity, Santa Fe YouthWorks, and the Coalition of Sustainable Communities New Mexico to relaunch the Solarize Santa Fe program and bring more affordable solar options to low-and-moderate income households in Santa Fe!
The primary goal of Solarize Santa Fe is to help homeowners, especially those with moderate incomes, decrease their electric bill and carbon footprint through rooftop solar and energy efficiency.
The program is only open to Santa Fe residents and the registration period closes on April 17, 2023. Visit the program website to learn more and sign up, or attend one of two upcoming events hosted by our program partners to see if Solarize Santa Fe is right for you!
Solarize Santa Fe Events:
Saturday, March 18, and Saturday, March 25, 2023
11 a.m. to 4 p.m.
Santa Fe ReStore (2520 Camino Entrada, behind the Santa Fe Police Department)
YouthWorks will provide complimentary food for event attendees.