COVID-19 SERVICE RELATED ANNOUNCEMENTS:
STARTING SATURDAY JANUARY 15TH, 2022 AND UNTIL FURTHER NOTICE,
SANTA FE TRAILS TRANSIT DEPARTMENT WILL BE MODIFYING THE CURRENT ROUTE TIMES TO BETTER ACCOMMODATE OUR COMMUNITY DUE TO STAFF SHORTAGES.
THE MODIFIED SCHEDULE HAS REDUCED SERVICE HOURS FOR THE ROUTE 1 AND ROUTE 4.

WE HAVE ALSO REINSTATED ROUTE 24 AND ROUTE 26.

WE HAVE CREATED AN EXPRESS BUS FOR ROUTE 2, WHICH STARTS AT 5:30AM – 7:30AM AND 9:20PM – 9:54PM.

SATURDAY SCHEDULE IS NOW MODIFIED TO FOLLOW OUR SUNDAY SCHEDULE.

ALL ROUTES ARE AVAILABLE FOR ON DEMAND REQUESTS PRIOR TO 7:00AM MONDAY THROUGH FRIDAY

To request an on-demand trip, go to the bus stop, call 505-955-2001 to speak to a Call Center

Representative.

(DOWNLOAD SCHEDULE)
---
Starting Thursday March 26, 2020 until further notice, Santa Fe Pickup Historic and Santa Fe Pickup Museum/Canyon Road Services will Not be Running. Please Call 505-955-2001 if you need assistance.




PLEASE LIMIT YOUR USE OF TRANSIT SERVICES TO ESSENTIAL TRIPS ONLY.
We ask that people follow the latest directive from the State Department of Health and reserve use of these services for essential trips only and that they practice social distancing practices (maintain a distance of at least 6 feet from other passengers or the drivers) to the extent practical while riding the buses.


The Transit Division continues to ensure that its fleet of vehicles are cleaned and disinfected on a regular basis. At the end of every service day, vehicles are cleaned (swept and mopped) and are wiped down with disinfectant sprays on frequent touch surfaces and foam disinfectant on the seats. Twice a week every vehicle is "fogged" with a disinfectant mist.
OTHER ANNOUNCEMENTS:
-----------------------------------------
MISSION:
To provide transit service in the city of Santa Fe (and parts of Santa Fe County) to get area residents and visitors wherever life takes them since 1992.
- The Santa Fe Pick-Up Shuttle has been temporarily discontinued -
The Route M can provide temporary transportation throughout most of the previous stops of the Santa Fe Pick Up in the downtown area.
----------------------------------------
Ways we improve air quality are by operating our buses on CNG (Compressed Natural Gas) and having our facilty powered by the sun through solar panels.
----------------------------------------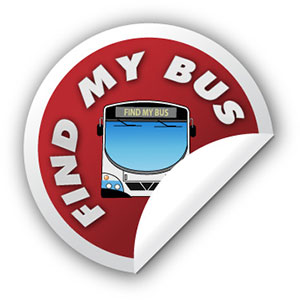 pLEASE NOTE THAT sANTA FE TRAILS IS IN THE PROCESS OF REBUILDING THE SYSTEM USED FOR LIVE BUS TRACKING IN FIND MY BUS.
INFORMATION DISPLAYED MAY NOT ACCURATELY REPRESENT BUS LOCATION. plEASE CALL 505-955-2001 FOR LOCATION INFORMATION.
INFORMATION is available in accessible and alternate formats upon request.
----------------------------------------
HOURS OF OPERATION/HOLIDAY SCHEDULE
COMMUTER INFO SANTA FE RIDE AMERICAN DISABILITIES ACT
TITLE VI TRANSIT ADVISORY BOARD (TAB)
----------------------------------------
Location, Phone and Hours
2931 Rufina St. (Map)
PO Box 909
Santa Fe, NM 87504-0909
Administration Office Hours
Monday - Friday
8:00 a.m. - 5:00 p.m.
Administration PH: (505) 955-2004
Hours of Operation for Santa Fe Trails buses and ParaTransit click here
Hours of Operation for Santa Fe Pick Up, click here
Call Center information lines are open:
Mondays-Fridays 6:00am to 10:00pm
Saturdays 8am to 7pm
Sundays 8:30am to 6:30pm
Call Center Ph: (505) 955-2001
Fax: (505) 955-2020
Thomas Martinez
Transit Division Director of Operations & Maintenance
(505) 955-2006
tamartinez@santafenm.gov
Regina A. Wheeler
Public Works Department Director
505-955-6622
rawheeler@santafenm.gov
Yvette Stramel
Transit Division Administrative Assistant
(505) 955-2030
Jacqueline Romero
Transit Division Administrative Assistant
(505) 955-2008
Brianna Ortega
Transit Division Administrative Assistant
(505) 955-2015