Youth Seeking Support: There Is Help!
---
For youth and Teens looking for support services, resources, and answers to your most pressing questions, please check out giveusthefloor.org.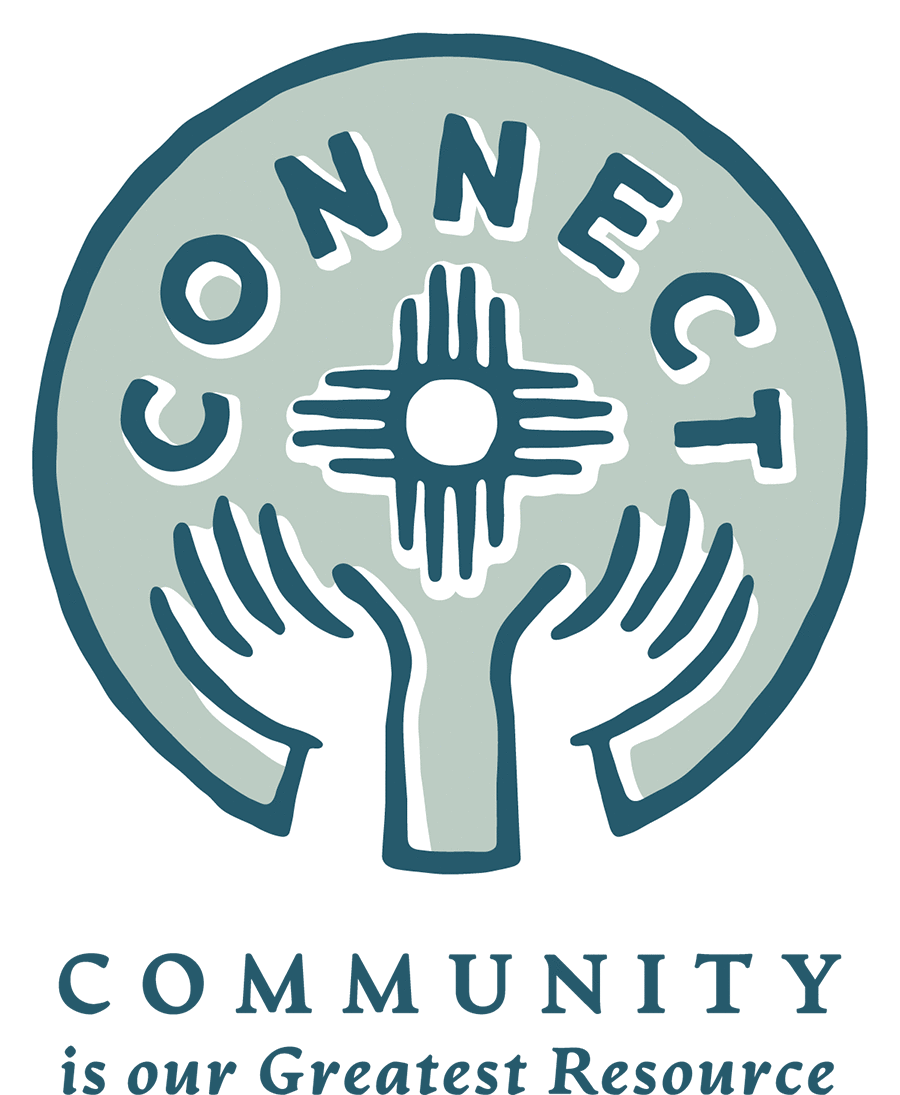 Are you a community member affected by the COVID-19 crisis? Are you looking for food, housing, transportation, or other help? CONNECT navigators can help you find services and resources in the community. Click the image to download.
---
Get Help
---
Please Fill Out the Form Below. For assistance with the form, please dial 211.
Please use one assistance request for multiple needs and describe your situation in the note section.
CONNECT is a network of navigators at clinics, community organizations, and city and county programs. Navigators are community health workers, volunteers, or social workers who link people to services and resources in our community. Agencies in the network are connected through a shared technology platform, enabling navigators to send and receive secure electronic referrals, address residents' social needs, and improve individual and community health.
"New Mexicans have always known how to take care of each other, especially in difficult times. CONNECT is a way for the City and County to support the agencies doing such good work in our communities and to respect and champion the expertise of those people who help the people." – Kyra Ochoa, Director of Community Services Department, City of Santa Fe
Non-medical needs such as secure housing, utilities, reliable transportation, nutritious food, and safe physical and social environments are key to health and well-being. CONNECT works with partners by breaking down communication and funding silos and fostering relationships between health and social service providers, as well as those between residents seeking assistance and the navigators who guide them through the system. These relationships are the essence of CONNECT.
"Santa Fe County is pleased to partner with the City and our community to assist New Mexicans to access resources they need in times of crisis." – Rachel O'Connor, Director of Community Services Department, Santa Fe County
Our Vision
---
All Santa Fe City and County residents, regardless of income, have access to high-quality health care and are linked to the resources they need for health and well-being.
Our Goals
---
• Residents and providers collectively identify problems and co-create solutions.
• Navigators link residents to resources within a cohesive provider network.
• Social, economic, and physical environmental resources are available to all residents.
• Information systems are coordinated, and data is evaluated to improve services and population health while reducing healthcare costs.
Our Network
---
In January 2018, the network included three Federally Qualified Health Clinics and eight nonprofit community service organizations and programs. In the following year and a half, the network grew, adding 14 community service organizations and had 60 navigators in all. As of July 2019, the City of Santa Fe joined as a partner bringing twenty navigators from thirteen community organizations. In 2021 the network had over 200 navigators in 60 plus programs and organizations funded by the City and County.
Stakeholders meet regularly to define best practices and benchmarks for success in meeting social needs. A common software platform links all network navigators to make referrals for services and goods in and out of the network, allowing for online and real-time data sharing, communication, and reporting.
Quarterly newsletters provide information about the network, and three short videos document how CONNECT has impacted the lives of three individuals in our community.
We, or someone we know, are one circumstance away from benefiting from CONNECT.