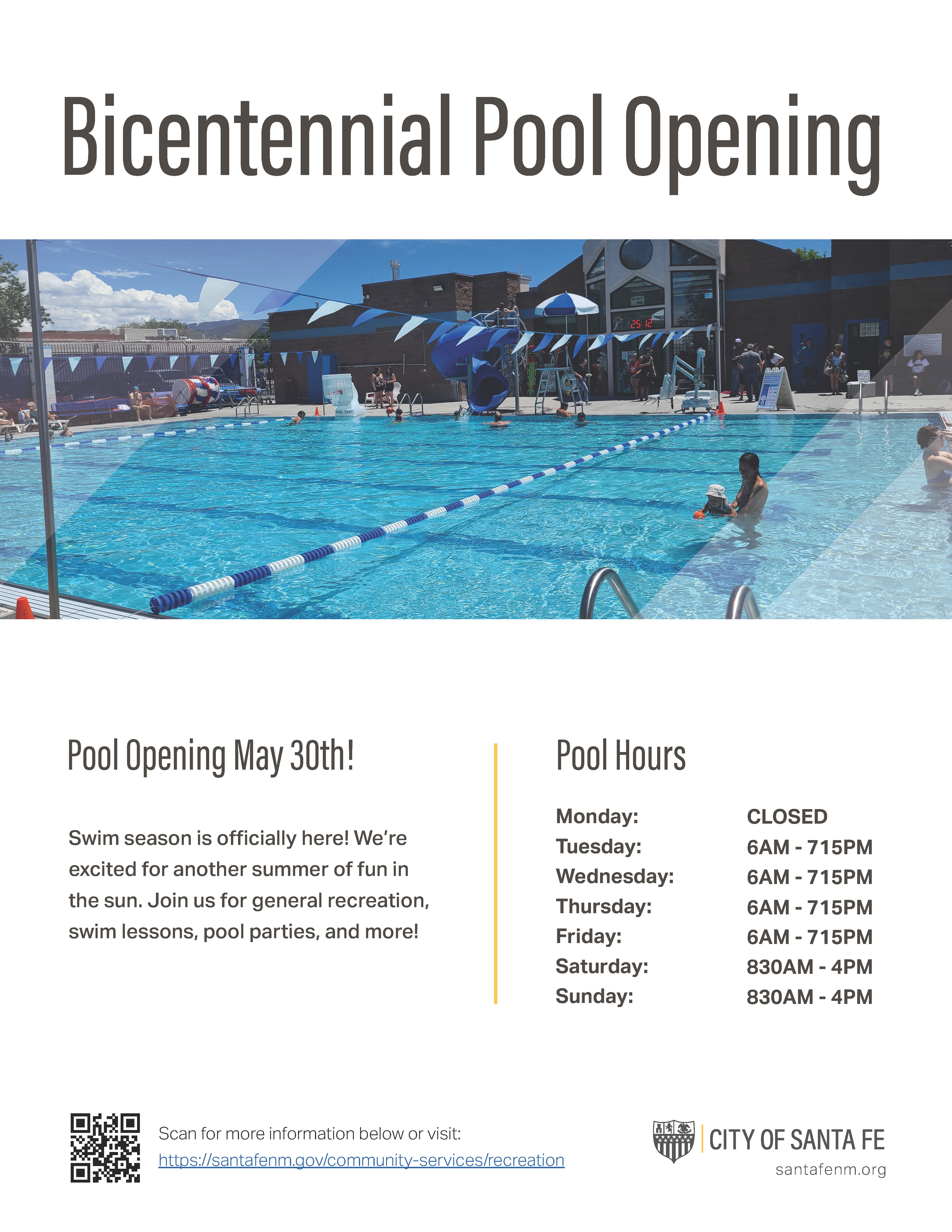 The City of Santa's Bicentennial Lap Pool will reopen for the summer season on Tuesday, May 30, at 6AM! Based on feedback from the 2022 season, the Recreation Division will offer expanded hours at the facility as well as added capacity for swim lessons throughout the summer. Swim lesson registration information is available here.
The Tot Pool has been renovated and the work just wrapped up, so it will not be open on May 30. The Recreation Division will provide an update after the renovations are inspected on Thursday, June 1, and looks forward to reopening the pool as soon as possible!
To accommodate the new schedules with the reopening of the pool and to allow for additional aquatics staff recruitment and training, the Fort Marcy and Salvador Perez pools will close temporarily from May 30 through June 11. The Salvador Perez pool facility will be used to host a free lifeguard training and certification course during the temporary closure. The Recreation Division is seeking applications for swim instructors, full and part time lifeguards, and other support staff in order to further expand recreation hours and offerings at all facilities! Click here to view and apply for open positions.