If you've seen our Parks and Open Spaces Division crews around town lately, you may have been wondering what, exactly, is that new gadget they've been using? Well on Monday, May 15, you have a chance to satisfy that curiosity by joining us for an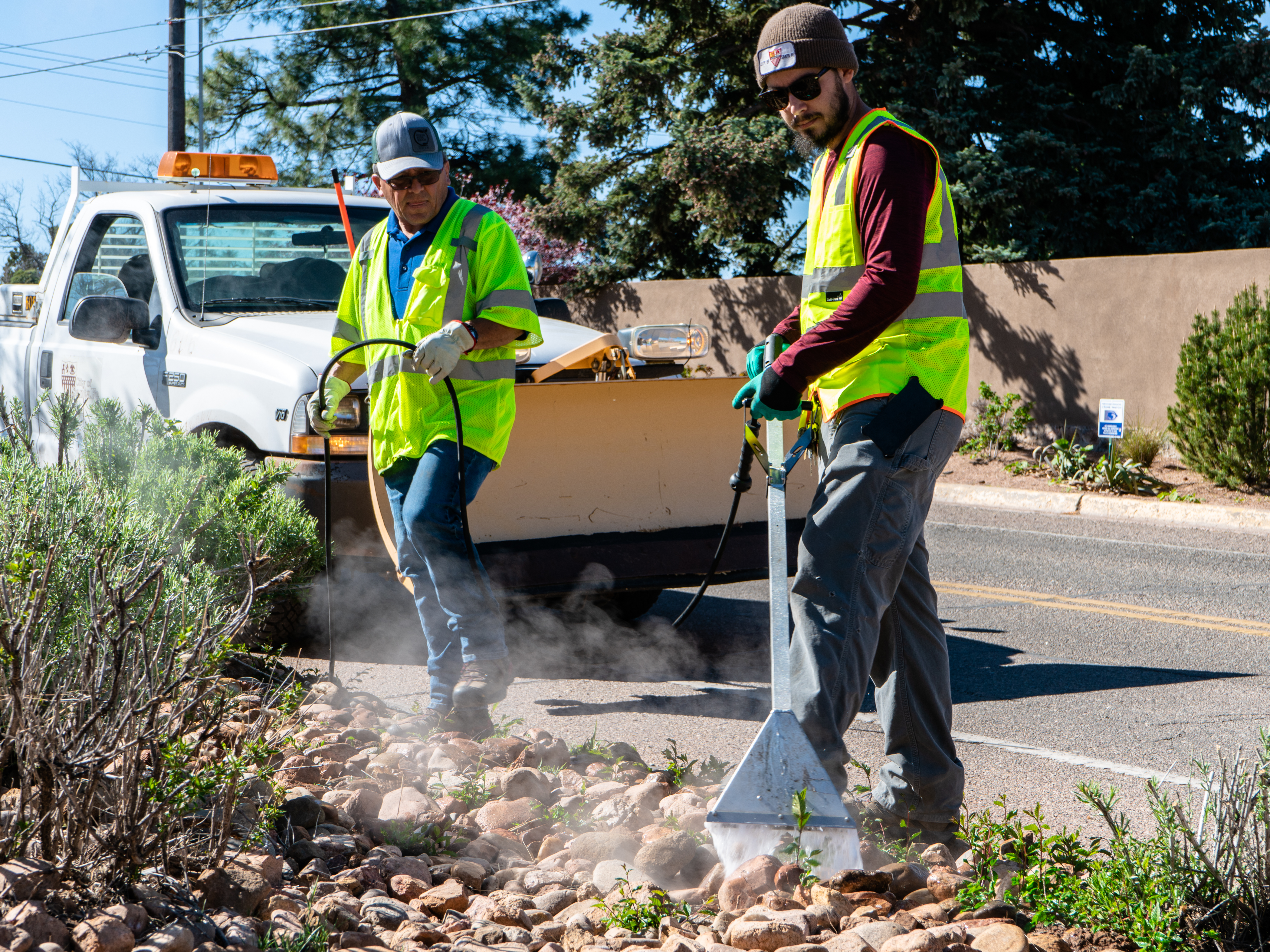 unveiling and live demonstration of our new weed mitigation tool, the Foamstream® Weed Machine!
Stop by at 2:15 p.m. on Monday, May 15, at Ragle Park, 2530 W. Zia Road, and join Mayor Alan Webber, City Councilors, and Parks Division staff to get more information on how the tool works and see a live demo of it in action!
More information:
The Foamstream® Weed Machine is a non-toxic weed mitigation tool that combines air, heated water, and a biodegradable concentrate of plant-based oils and sugars to create a coating of foam to cover weeds and kill them. A metal lance distributes a foam coating allowing heat between 194- and 203-degrees Fahrenheit to kill unwanted vegetation by retaining the heat over them for a few seconds.
The unit will enhance the Parks Division's existing portfolio of weed mitigation and control strategies and can be used in many of Santa Fe's outdoor spaces where weeds can proliferate, including ball field fence lines and infield surfaces, hardscapes, decorative gravel, decomposed granite beds, dog parks, golf course bunkers, and traffic medians.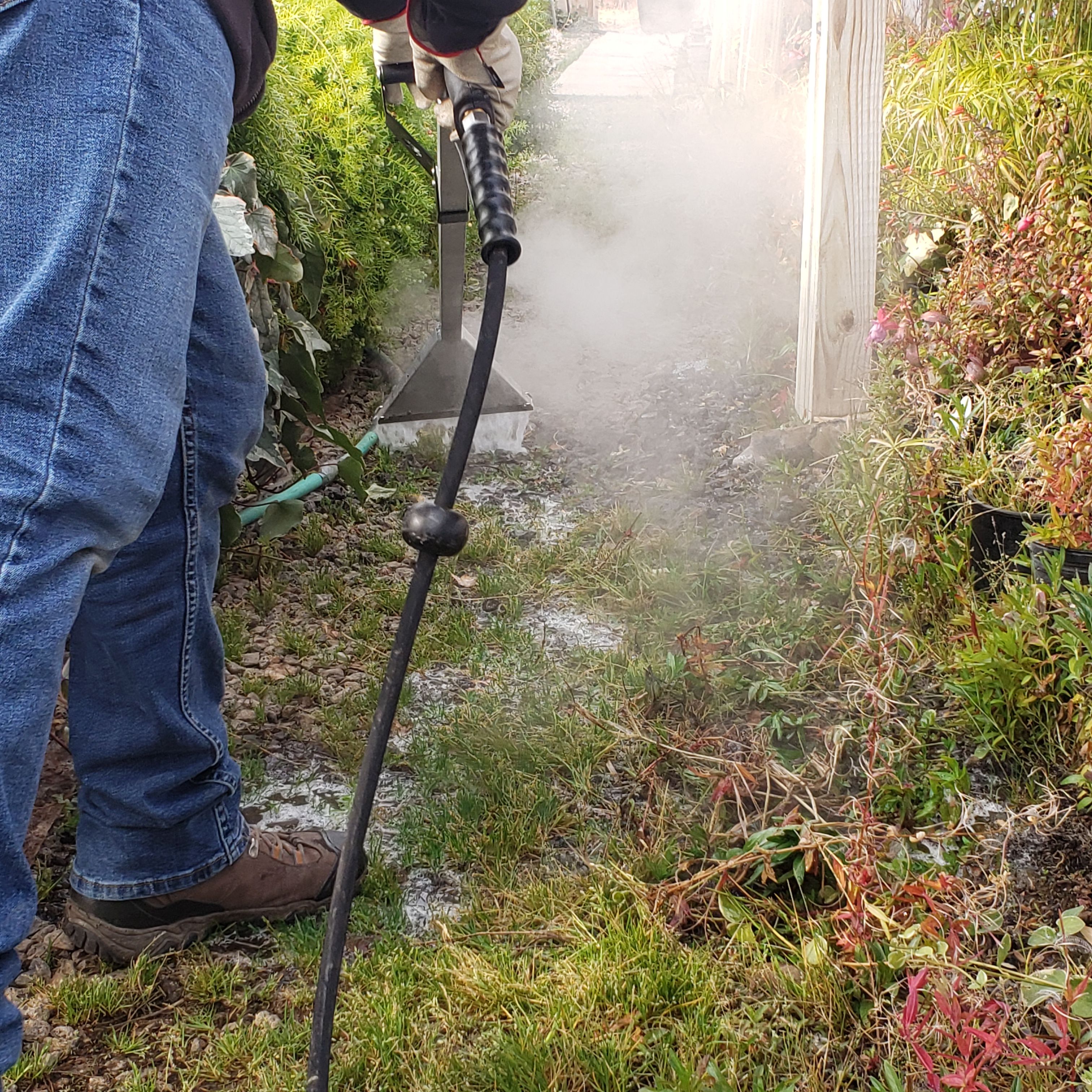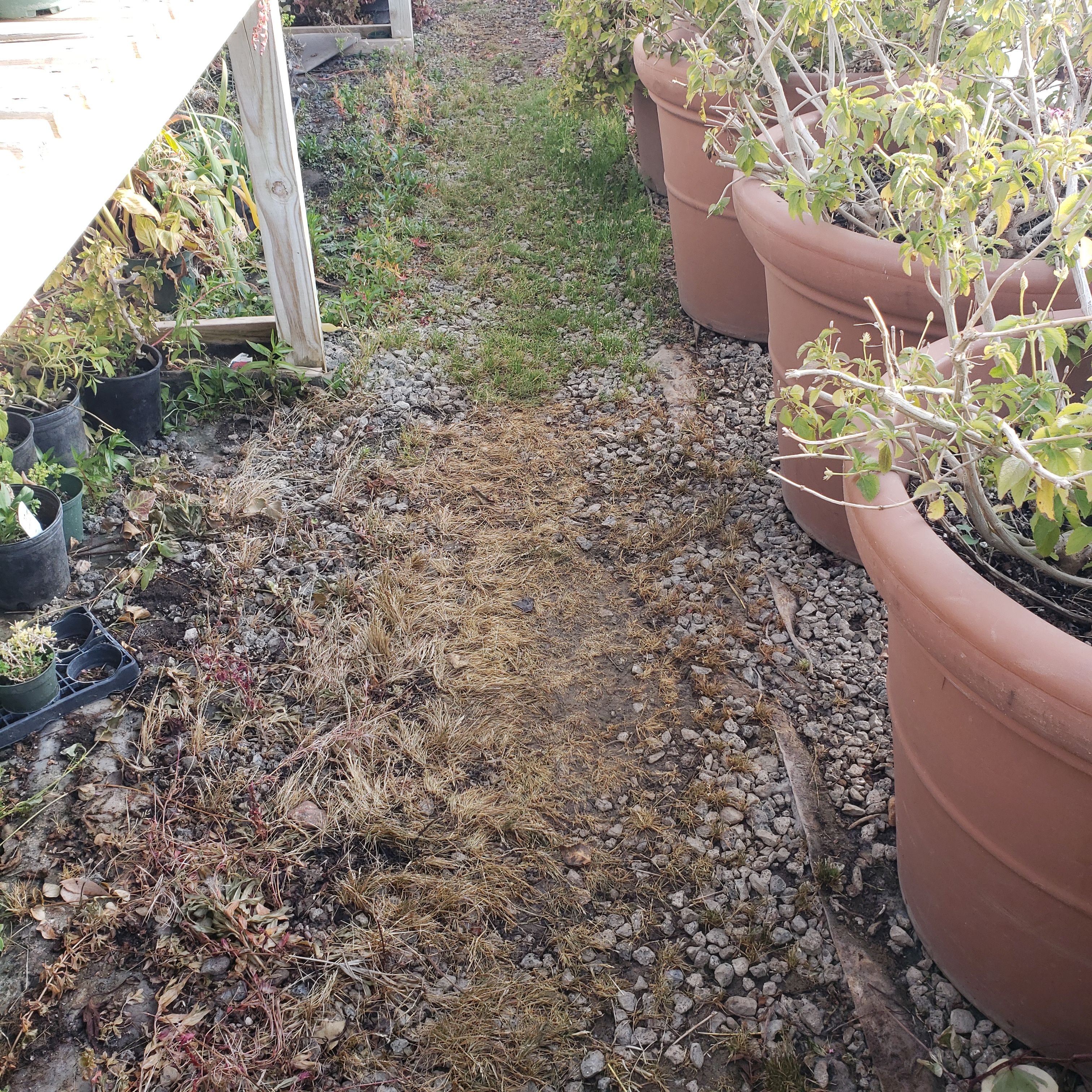 Testing the Foamstream®: during application (left) vs. several days after application (right)