Contact Info
200 Lincoln Ave
Santa Fe , NM 87501
Hours
8 AM - 5 PM
Monday - Friday
Orange Barrel Report for the week of March 19, 2023
---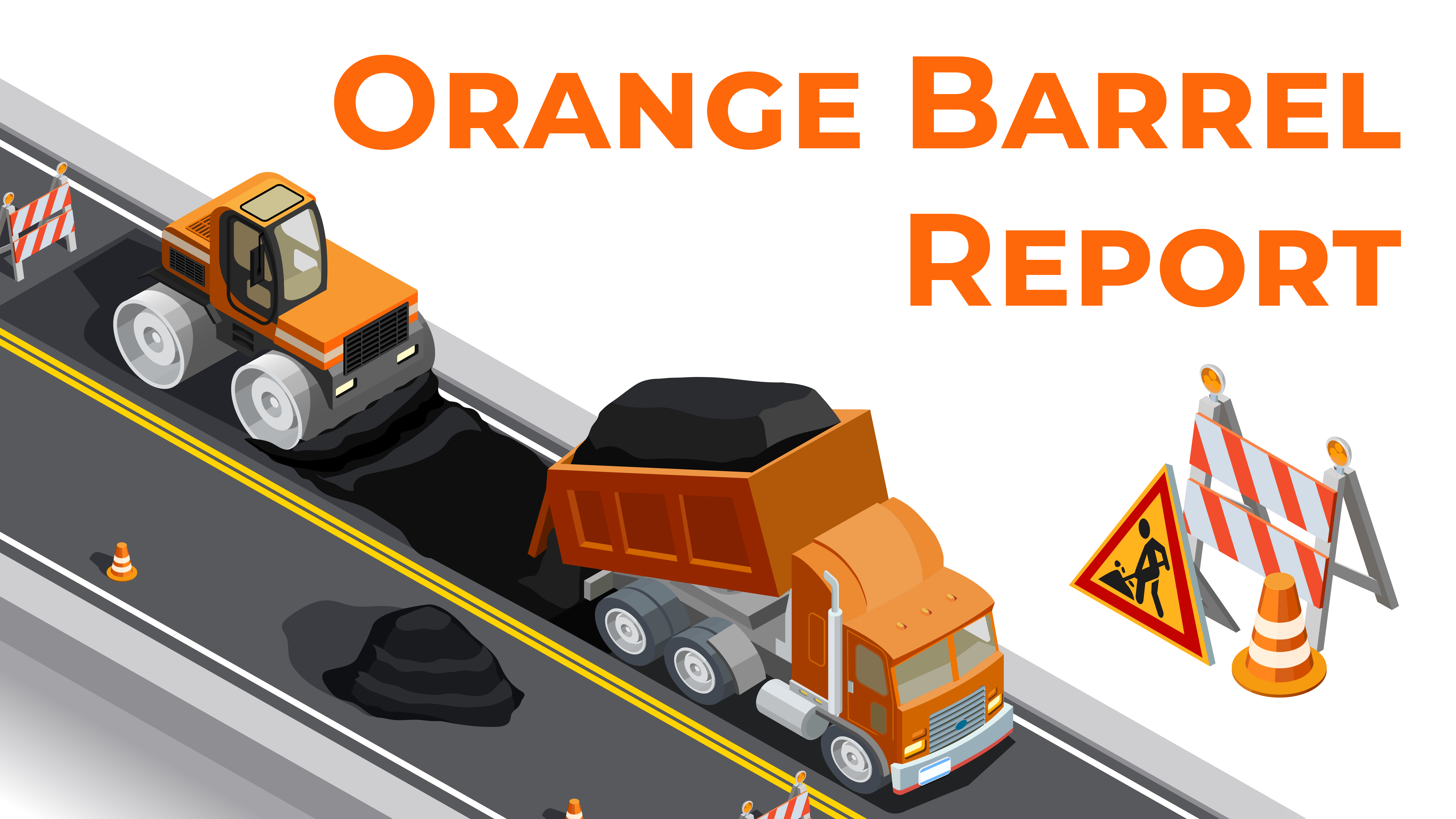 Ongoing
---
The Nature Conservancy: The Nature Conservancy's - Santa Fe Canyon Preserve. The second phase of an ongoing project, which includes earthwork and fencing will begin on November 16, 2022. All work will be performed on Nature Conservancy property, but access is via the City Parks Department's – Cerro Gordo Open Space trailhead parking area. The second phase of the project is on hold until Spring (expected to start up in March 2023). The preserve will remain open. The construction site is temporarily fenced. Please contact Scott Overlie at saoverlie@santafenm.gov or 505-231-6194 with any questions.
KIMO Constructors: Santa Fe River repairs along the Santa Fe River between Ricardo Rd. and Calle Don Jose. Heavy equipment will be crossing the trail and river channel. Machinery will also be accessing the south bank through Alejandro St. There will be no closures, but please expect intermittent disruptions to traffic. Construction begins 11-06-2022 and is expected to last ten weeks, barring any delays due to weather. Please contact Zoe Isaacson at zrisaacson@santafenm.gov or 505-955-6853 with any questions.
Sparling Construction: Will be installing utilities, widening the road, and building a new roundabout on Beckner Rd. between Walking Rain Rd. and Richards Ave. Beckner Rd. will be closed starting 09-06-2022 thru 04-30-2023. Message Boards are in place, and detours will also be in place. Please contact Teddy Padilla at 505-231-4794 for information.