Poet Laureate
The City of Santa Fe Arts Commission Selects Darryl Wellington as the Sixth Poet Laureate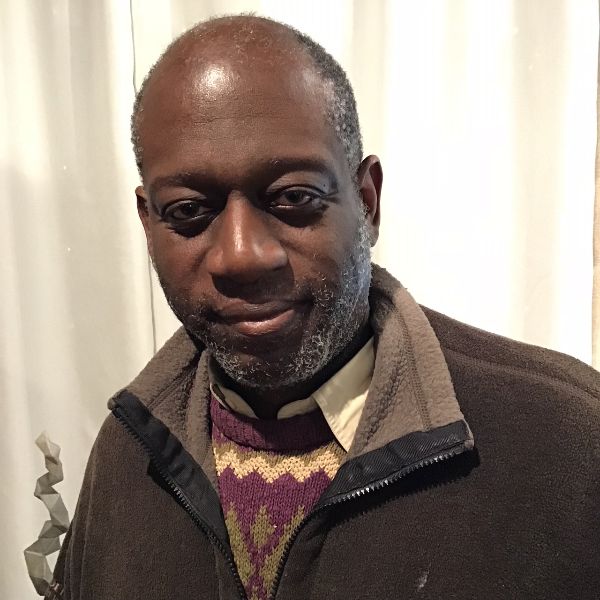 The City of Santa Fe Arts Commission is pleased to announce the selection of Darryl Wellington as the City's sixth Poet Laureate. Established in 2005, the Poet Laureate is an honorary position that is both ceremonial and educational, with the goal of promoting the presence of poetry in the City. Wellington will serve as Poet Laureate through June 2023, during which time he will make public performances marking important civic occasions as well as present educational seminars for the public.
Darryl Lorenzo Wellington is a poet, playwright, performance artist, essayist, and journalist who has lived in Santa Fe for ten years. Mr. Wellington has over twenty years of experience as a freelance journalist and essayist publishing magazine feature articles, political commentary, poetry, and book reviews appearing in publications such as Dissent, The Nation, The Progressive, The Washington Post, The Crisis (The NAACP magazine,) The Christian Science Monitor, The Progressive, The Common Review, Boston Review, ABZ Magazine, Drum Voices, The Journal of Blacks in Higher Education N+1, amongst others.
His poetry chapbook Life's Prisoners received the 2017 Turtle Island Quarterly Chapbook Award. Wellington has been featured on the Travis Smiley Radio Show. He also writes a syndicated editorial column for The Progressive Media Project. Since 2016, he has been a Writing/Communications Fellow with the Center for Community Change, a Washington, DC-based organization that supports low-income people of color.
Through the Poet Laureate program, the City wishes to enhance the presence of the literary arts in Santa Fe by creating a focal point for the expression of Santa Fe's culture through the literary arts. The program raises awareness of the power of poetry and the spoken word while celebrating the spirit of the people and the unique qualities of our City. A key component of the program is the promotion of interdisciplinary collaboration through the literary arts. The Poet Laureate receives an annual honorarium of $5,000 funded by the Arts & Culture Department, and they serve a two-year term.
Interviews with Mr. Wellington may be arranged upon request.
Click Here to read about past Poets Laureate.
Click Here to apply to be the next Poet Laureate.