Contact Info
201 W. Marcy St.
PO Box 909
Santa Fe , NM 87501
Hours
8 AM - 5 PM
Monday - Friday
Art 'Round Town: Seeking Sculpture for Siler Roundabout
A new call to artists for sculpture purchase at the Siler and W. Alameda Roundabout. To learn more, click here to visit the Public Art Opportunities page.
---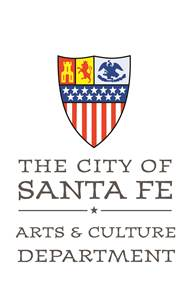 On January 29, 2020, the City of Santa Fe's Governing Body officially created and renamed the Santa Fe Arts Commission to the City of Santa Fe Arts and Culture Department, moving it from the Tourism Department to become its own stand-alone city department. This change reflects the value and importance of arts and culture in our community and the City's dedication to fostering and expanding that mission.
We provide leadership by and for the City to support arts and cultural affairs; we recommend policies and programs that develop and promote artistic excellence in our community. Through the lens of Culture Connects: Roadmap, we advance diversity, equity, inclusion, and access to the arts and culture of our City.
"Culture embodies the shared complex and diverse heritage of a community, including its tangible and intangible virtues…It is the quiet and restless imagination that becomes an expression, from which emanates writing, song, performance, painting, sculpture, cuisine, dance, design, and story. When recognized, coalesced, and leveraged, culture is transformative. It ignites creativity, consciousness, and capacity."
---
Culture Connects: Santa Fe is a community-wide effort to shape the cultural future of our city. Through a series of creative, hands-on input sessions, we explored notions of culture, shared our dreams for Santa Fe's future, and created a "roadmap" to realize our vision. Leading this effort on behalf of the City was Dr. Estevan Rael-Gálvez, a nationally-recognized leader in cultural strategies. We invite residents, cultural organizations, creative professionals, and community groups to continue to be involved in the process.
You may download Culture Connects Santa Fe: Cultural Cartography documents below. These include a letter of introduction from the Community Working Group, a 13-page Executive Summary, and the full Cultural Cartography. To facilitate download the Cartography has been divided into two documents; be sure to download BOTH files.
1. Culture Connects book summary
2b. Cultural Cartography CS Appendices
---