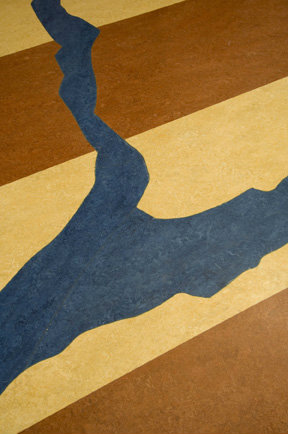 Santa Fe is renowned as a center of art, set in one of the nation's most historic communities. Its reputation as a city of art comes in no small part from the wealth of art in public places.
Since its inception in 1985, the Art in Public Places Program has built a significant public art portfolio for the community of Santa Fe. Consisting of more than seventy-three artworks, the portfolio represents a variety of media, styles, and themes. Public art can be found in civic buildings, along the Santa Fe Trails transit system, and in public parks.
Public Art Portfolio
The Arts and Culture Department maintains a permanent portfolio of public art in locations throughout the community that are accessible to locals and visitors alike. See the Public Art Portfolio for a listing of the artworks that are part of the City of Santa Fe's public art portfolio.
Goals
The city's goals for Art in Public Places Program are to:
Enliven the visual landscape
Honor Santa Fe's unique historical and cultural heritage as well as reflect its present vitality
Increase community engagement in the arts
Broaden the recognition of Santa Fe as an arts center
Foster economic development
Funding
In 1985, the City Council passed an Art in Public Places ordinance whereby one percent of the cost of capital construction projects, whether new construction or renovation, is set aside for the acquisition of art. In 2006, under the leadership of then-Mayor Larry A. Delgado, the percentage dedicated to public art was increased to two percent.
Implementation of Program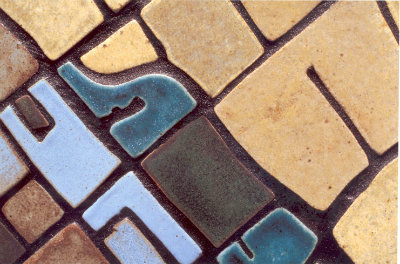 Implementation of the Art in Public Places program is the responsibility of the Santa Fe Arts and Culture Department. Arts and Culture Department staff serves as program liaisons and managers for public art projects. All commissioned artwork becomes a part of the city's permanent Public Art Portfolio. The permanent portfolio includes murals created through the Community Youth Mural Program, a program that ran from 1995-2001 and encouraged youth from all corners of Santa Fe to participate with artists in creating art on city buildings. Click here to read more about this program.
Artist selections are held for each public art project in accordance with city procurement policies. A community selection committee is appointed by Arts and Culture Department Staff to review artist qualifications and proposals. Their recommendations are then forwarded to the Arts Commission for recommendation to the Governing Body for approval. Upon approval, the artist enters into a professional services contract with the city to design, fabricate, and install the selected artwork.
To locate pieces in the permanent portfolio, click here.
Contact Information and Hours
Physical Address: 201 W. Marcy, Santa Fe, NM 87501 See Map
Mailing Address: PO Box 909, Santa Fe, NM 87504-0909
Monday - Friday
8 a.m. - 5 p.m.
Sign-up to receive program opportunities and updates!
Para ver esta página en español, por favor presione el botón
"Translate" que se halla en la parte superior derecha de la pantalla.