Call Center
Hours:
Monday-Friday: 6:00 a.m. to 10:00 p.m.
Saturday: 8:00 a.m. to 7 p.m.
Sunday: 8:30 a.m. to 6:30 p.m.
505-955-2001
800-551-7433 toll-free
Fax: 505-955-2020
Transit Division Online Comment Form
Administrative Offices
2931 Rufina St.
PO Box 909
Santa Fe , NM 87504-0909
Hours
8:00 a.m. - 5:00 p.m.
Monday - Friday
More About Transit
---
Compressed Natural Gas
---
Compressed Natural Gas (CNG) Station In Santa Fe, New Mexico
Santa Fe Trails Fuel Station
2931 Rufina Street
Santa Fe, NM 87507
The CNG fuel pumps on Rufina are like regular fuel pumps but with cleaner fuel. Swipe your card to start pumping fuel. The fuel pump is open 7 days a week, 24 hours a day. The PSI is 3000, 3600. The flow rate is standard.
Vehicle Types Accepted:
Small to medium-sized vehicles accessible
Medium to large vehicles accessible
Tractor accessible
Heavy-duty vehicles accessible
Cards accepted:
CleanEnergy
Discover
FuelmanFleetwide
MasterCard
MasterCardFleet
Visa
VisaFleet
Voyager
WEXFleetone.
To learn more about the Clean Energy company, visit their website at cleanenergyfuels.com.
Clean Energy Customer Service Hotline 866-809-4869
Click Here for the U.S. Department of Energy Alternative Fuel Price Report.
Advantages Of CNG
Compressed Natural Gas (CNG) benefits the consumer, producer, environment, economy, and the US. There is a drastic price difference between CNG and gasoline/diesel, which varies.
The lifespan of CNG vehicles is extended. The combustion of CNG is much cleaner and more complete than gasoline. CNG does not generate carbon during combustion. The cleaner operation of CNG can also extend scheduled maintenance and oil changes. CNG vehicles are much quieter than diesel vehicles. CNG trash trucks can be up to 90% quieter than diesel ones.
CNG vehicles have much fewer emissions than diesel and gasoline. The California Air Resources Board (CARB) found natural gas to emit 20-30% fewer greenhouse gas emissions when compared to gasoline and diesel.
The US has a vast supply of natural gas. Recent technological advancements have unlocked nearly a century's worth of natural gas. New technology has allowed us to tap into shale deposits that were once considered uneconomical to reach.
CNG is much safer in the result of a spill or leak when compared to gasoline, diesel, and oil. CNG does not pool like gasoline or diesel. CNG is a gas (not a liquid) and, in the event of a leak, will rise and disperse quickly.
Job Opportunities and Application Process
---
Career Opportunities with the City of Santa Fe Transit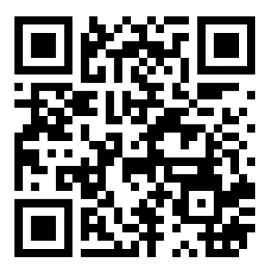 Bus drivers start at $18.00 an hour.
Van drivers start at 16.50 an hour.
We are also hiring Equipment Service Workers.
CDL Training provided. Great benefits: health/dental/vision insurance, paid holidays, paid vacation, sick pay, retirement, life insurance, and retirement. Proof of Vaccination is required.
Click Here to apply now! Call Human Resources at 505-955-6601 for more information.
Title VI
---
Notifying the Public of Rights Under Title VI
Santa Fe Trails operates its programs and services without regard to race, color, and national origin in accordance with Title VI of the Civil Rights Act. Any person who believes he or she has been aggrieved by any unlawful discriminatory practice under Title VI may file a complaint with Santa Fe Trails.
For more information on Santa Fe Trails' civil rights program and the procedures to file a complaint, visit our administrative office at 2931 Rufina Street, Santa Fe, NM 87507.
A complainant may file a complaint directly with the Federal Transit Administration by filing a complaint with the Office of Civil Rights, Attention: Title VI Program Coordinator, East Building, 5th Floor-TCR, 1200 New Jersey Ave., SE, Washington, DC 20590
If information is needed in another language, please call 505-955-2001.
Santa Fe Trails Title VI Complaint Form in English or in Spanish.
Santa Fe Trails Title VI Complaint Process in English or in Spanish.
Click here to read the Santa Fe Trails Title VI Program dated August 23, 2023