City of Santa Fe Municipal Tree Board
The mission of the Municipal Tree Board is to advocate for the health and proper care of the Urban Forest and to provide education to the public regarding the importance of the benefits of the Urban Forest.
Santa Fe Public Spaces Tree Inventory
The Extension Master Gardeners of Santa Fe are working in liaison with the City of Santa Fe Municipal Tree Board to inventory the city trees, beginning with the parks system. By collecting species, diameter, condition, and location data, we are learning to identify trees, pests that afflict the trees, and factors influencing tree health. Tree identification and data collection workshops teach master gardeners, interns, and the public as well as build leadership in this citizen science effort. The community-driven approach to collection ripples into the private gardens of our urban forest through proper species selection and knowledge of tree care. This project helps to build the urban forest through local education, while also providing the information to the Parks Division for further assessment, follow-up maintenance, and good decision-making.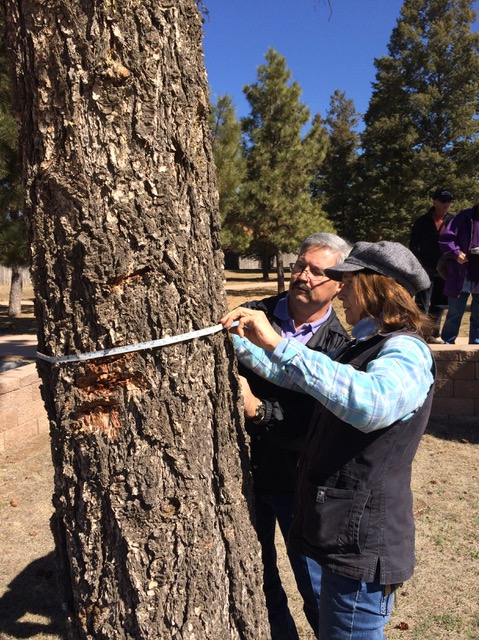 Access a list of parks inventoried.
Access a list of trees inventoried
Access a map of trees inventoried
Santa Fe is a Tree City USA.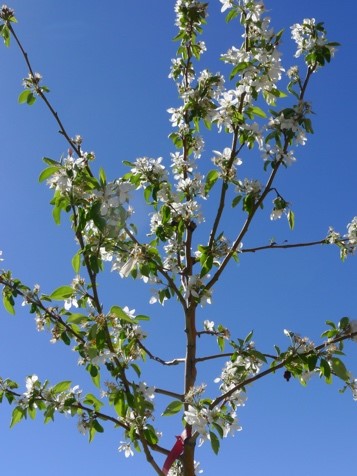 Educational Materials
Trees, Shrubs, and Vines for The Santa Fe Area