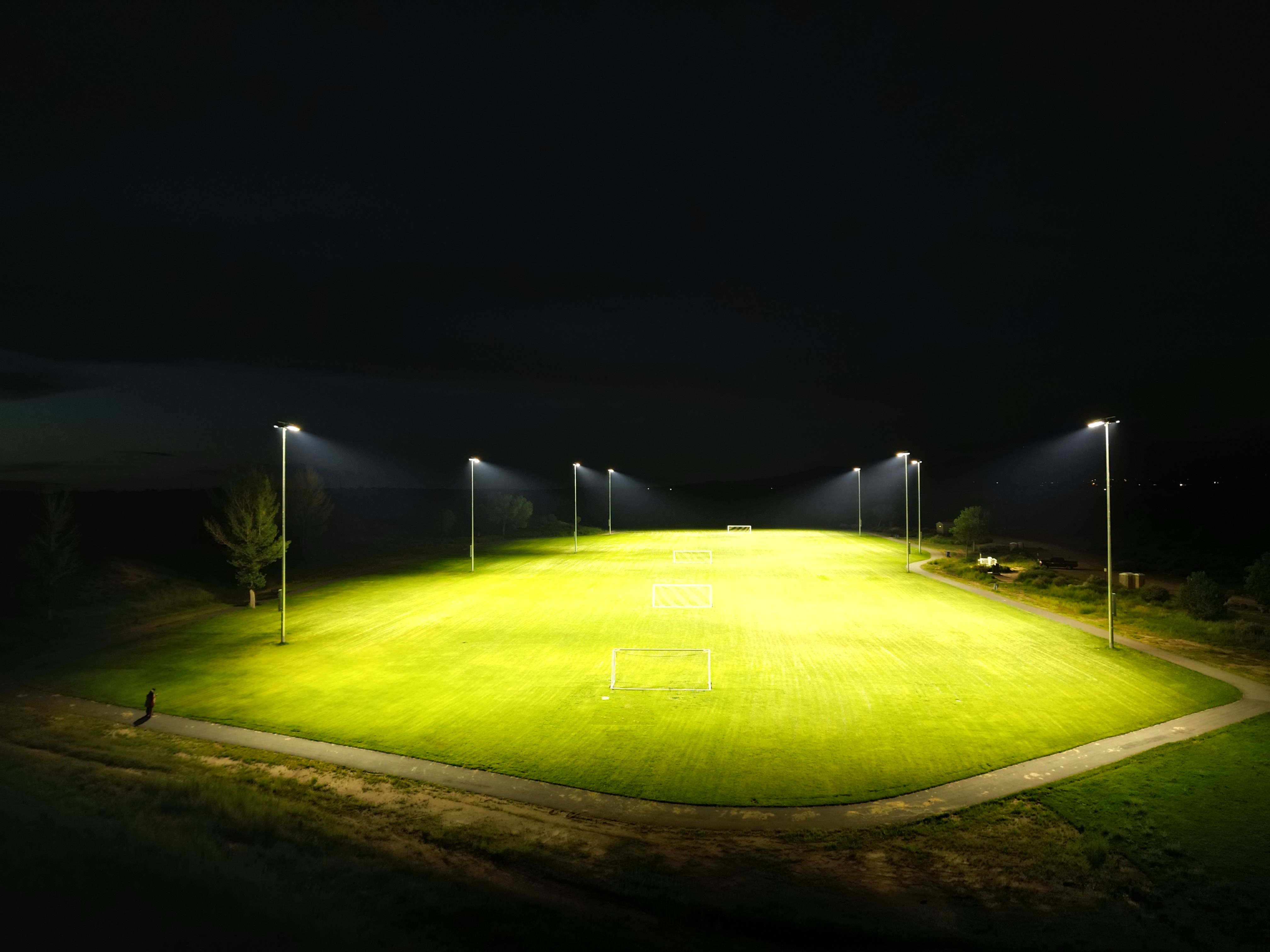 History of the Municipal Recreation Sports Complex (MRC)
---
The Municipal Recreation Complex (MRC) is the culmination of fifteen years of organizing, planning, designing, and implementing the development of a public multi-purpose recreational facility to serve the residents of the City of Santa Fe, Santa Fe County, and the many visitors which come to Santa Fe annually to experience the many wonderful outdoor activities which the area offers. It also represents the fulfillment of the dreams and aspirations of the many citizen volunteers, City and county staff members, and elected officials who believed such a complex could be built and worked tirelessly to ensure its completion.
In 1987, the City Council initiated a resolution endorsing a joint application with the Bureau of Land Management (BLM) for the lease of federal lands. The City filed an application in 1988 for recreational and public purpose use. A selection and feasibility task force was then created in 1990. The City approved contractual agreements to evaluate water issues, demographics, and feasibility. After analyzing available sites, the BLM site was approved as the preferred location, and a lease agreement was executed with the BLM. In 1994, contracts were awarded for design and project administration. The first series of bonds was issued in 1996 to fund the first phase of the Municipal Recreation Complex construction. The construction contract was awarded in 1996, with initial construction completed in 1997. The second series of bonds was issued in 1998 to complete the project. The golf course and sports complex were opened in 1998, followed by the completion of additional amenities to the MRC.
Located on Caja del Rio Road, the 1200-acre Municipal Recreation Sports Complex (map and directions) is comprised of two distinct yet integrated recreational facilities, the MRC sports fields and Marty Sanchez Links de Santa Fe (map and directions).
Recreational Facilities
Five regulation adult soccer fields surrounded by a walking trail
One large jungle gym on a sand-covered lot
Six softball fields (4 under lights)
2 Rugby fields
Two flag football fields
1 BMX track - offers a youth BMX park that includes on-site bleachers. The BMX track meets the requirements for hosting American Bicycle Association events.
1 Concession Stand (located at the center of lighted softball fields)