Signe I. Lindell
District 1 Councilor
Mayor Pro Tem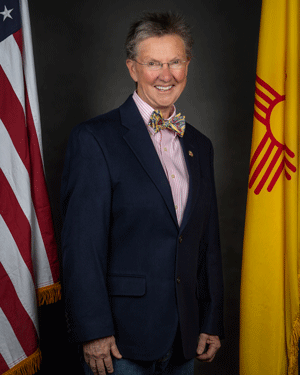 Born on a dairy farm in Western New York, Councilor Signe Lindell grew up working hard and learning about fair play. Her mom ran the farm, while her dad worked as a Railroad Engineer and was a member of the local Brotherhood of Locomotive Engineers.
But their dream for Sig was education, and when she graduated from college, she was the first in her family to reach that milestone. After receiving a doctorate in education, Councilor Lindell taught at Kent State University for four years.
Having visited New Mexico for years and in love with the culture, food, and history, Sig finally moved here in 1984 and opened up a small business. Committed to serving the community she loves, Sig took an active role early on, working to raise money for Gerard's House, helping Santa Feans into affordable homes on the board at Homewise and serving on the City of Santa Fe Rules and Ethics Committee and the Santa Fe Planning Commission.
The driving force behind her decision to run for City Council was her belief that we can always do better as long as we're willing to work together.
Councilor Lindell was elected in 2014 to her first term as City Councilor in District 1, where she focused on protecting taxpayer dollars, creating local opportunities for culinary and other small businesses, and paving the way for community policing.
Despite her public service, she is still most often recognized as the gal walking up and down Gonzales Road with her boxer. As a steward of the Gonzales Road Urban Trail, she is working to help protect this beautiful and scenic stretch of Santa Fe.
Councilor Signe I. Lindell
200 Lincoln Ave
P.O. Box 909
Santa Fe, NM 87504