Alan Webber is Santa Fe's 43rd Mayor—and the City's first full-time executive. He was elected in March of 2018 with 66% of the vote in another first for Santa Fe, the City's first Ranked Choice Voting election. Alan ran to make Santa Fe the most user-friendly, eco-friendly, and family-friendly city in the country.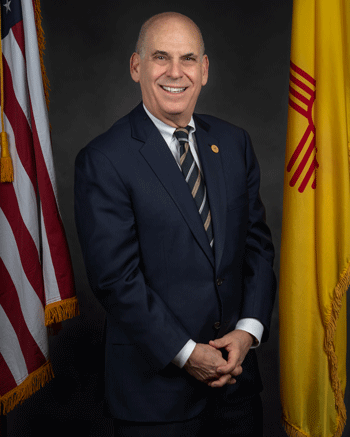 As Mayor, he is focused on:
Diversifying the economy,
Building affordable housing,
Fighting opioid addiction,
Investing in young Santa Feans,
Bringing Santa Fe together, and
Making Santa Fe's way of life sustainable.
Alan has been married to Frances Diemoz for over forty years. They have two children, Adam and Amanda.

Before running for Mayor, Alan built a career in business and journalism, most notably as the Editorial Director of the Harvard Business Review and Co-Founder and Co-Editor-in-Chief of Fast Company Magazine.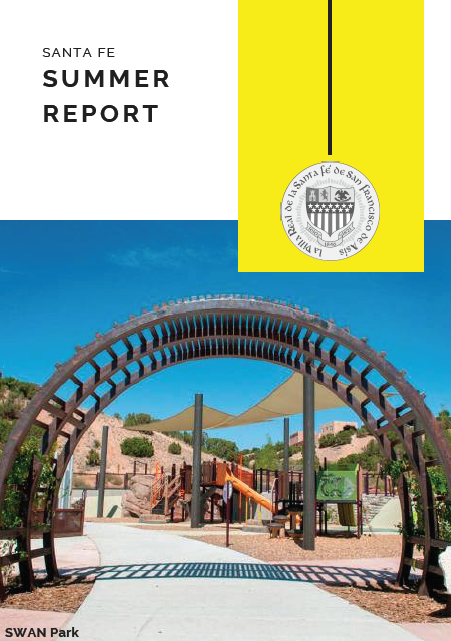 Read Santa Fe's First-Ever Summer Report
In the City's organizational chart, we all report to the same boss: You. In that spirit, we're producing this "End of Summer" report designed to capture in one document many, but not all, of the activities, programs, achievements, and shortcomings fo your City government this summer. Download the full report (PDF).
Come Work for Santa Fe

There are always job openings in important roles serving the public. View open jobs.

Want to serve in public safety? A fully-staffed police force was a central promise of the campaign. Join our team today. View SFPD jobs.

Transition Working Group Reports
More than 100 Santa Feans volunteered their time and expertise to participate in our Cornerstone Transition Proces. Watch and download their reports.
Getting City Government out of City Hall
It shouldn't be hard to track us down, and you shouldn't have to come to City Hall. We're bringing City Government into the community. Find an opportunity below and we hope to meet you soon!

Meet the Mayor
Do you have a question about City government or an issue you want to put forward? Our second "Meet the Mayor" open office hours event will be announced soon.

Coffee with a Cop

A community-oriented police force is critical to making our neighborhoods the safest in the state. Meet the dedicated Santa Feans behind the badges. We'll announce our next Coffee with a Cop event soon!

Council on Your Corner

One of the first official acts of the administration was a unanimous vote on a motion from Councilor Roman "Tiger" Abeyta to hold the June 27th City Council meeting at SFPS Education Services Center at 610 Alta Vista St. We're not stopping there. We've committed to consistently getting out of City Hall for our meetings. See our agendas here.

Stay Connected

Follow Alan on Facebook

Stay up-to-date on Twitter

See the latest in News and Announcements
CONSTITUENT SERVICES

We're here to get things done for you.
Our Constituent Services office is waiting for your call. You can report potholes or graffiti for immediate attention, request a median cleanup, get information on holding a birthday party in one of our beautiful parks, and much, much more.

Connect by phone: (505) 955-6949

Submit a Request or Report Online
PROMISES MADE, PROMISES KEPT

Read Alan's Action Plan for Santa Fe
REMARKS and SPEECHES