Reclaimed water is the treated effluent from a wastewater treatment plant or other source that can be used in a variety of ways. Agriculture and landscape irrigation (non-potable reuse), drinking water supplies (direct potable reuse), groundwater replenishment, industrial processes, environmental restoration, and return flow credits are some examples of reclaimed water use.
How We Use Reclaimed Water
Current Reclaimed Water Use in Santa Fe
In Santa Fe, we've used non-potable reclaimed water in a variety of ways – such as irrigation for golf courses and recreational areas – since the 1950s. Reclaimed water is a locally controlled resource that helps meet the water needs of our community and is resilient to both drought and wildfires. It helps increase the reliability of our water supplies, and expanded use of reclaimed water to increase our potable supply is part of our planning to ensure the availability of water in the future.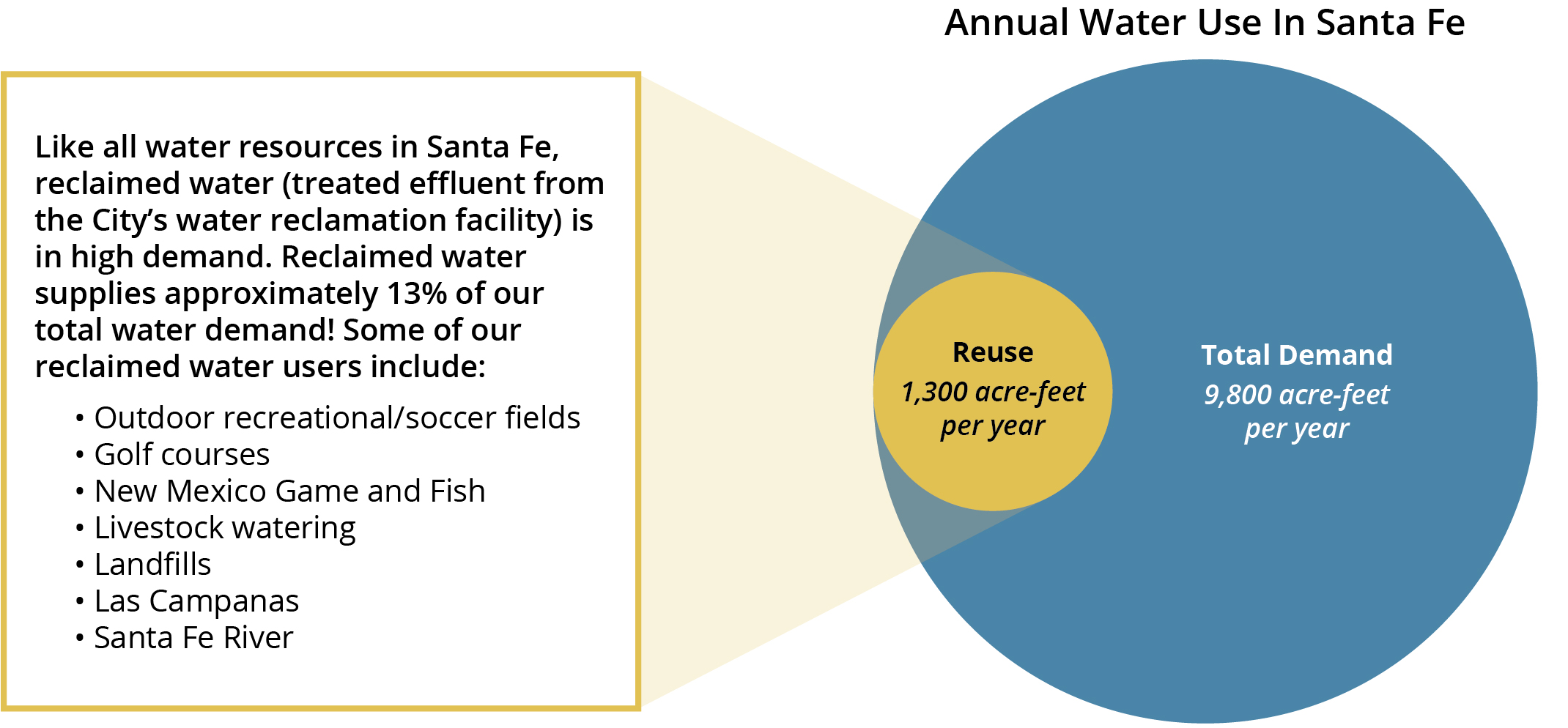 Planned Future Reclaimed Water Use in Santa Fe
For decades, long-range water planning studies have pointed to "return flow credits" as the preferred way to increase resilience and expand our water supply to meet growing demand. In the context of current efforts, "return flow credits" means returning reclaimed water back to the Rio Grande, enabling us to divert more through the Buckman Direct Diversion.
The proposed project that will enable us to take advantage of these credits and increase supply is called the San Juan-Chama Return Flow Pipeline. This project will help us maximize the use of imported surface water, allowing our local groundwater resources to continue to recover from historic overuse so that they are available as a future drought reserve.

Click Here to learn more about the San Juan - Chama Return Flow Pipeline