Human Services Committee
The Human Services Committee was formed by Resolution in 1987 and is charged by the City of Santa Fe Ordinance (2016) with advising and recommending health and human service policies, assessing and advocating for human service needs, coordinating resources to maximize cost-effectiveness, evaluating local human service programs, providing technical assistance to programs, and making funding recommendations to the City Council to support nonprofit organizations that provide and maintain a safety net of services to meet the essential health and human service needs of the adult residents ages 18+ of Santa Fe.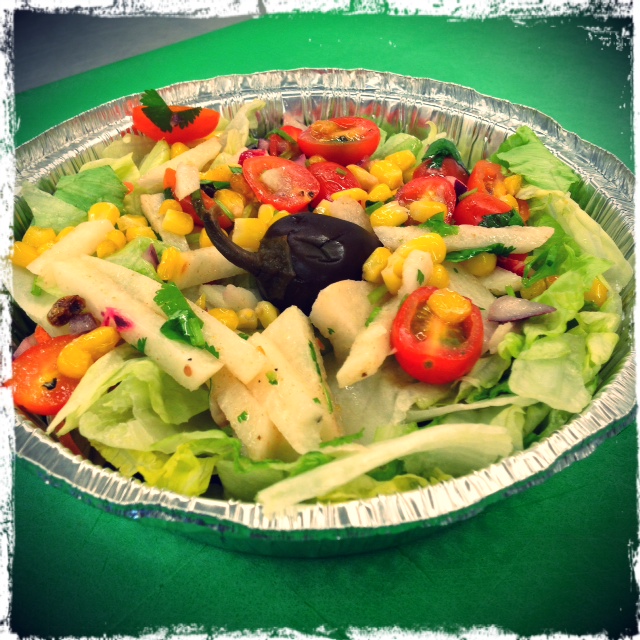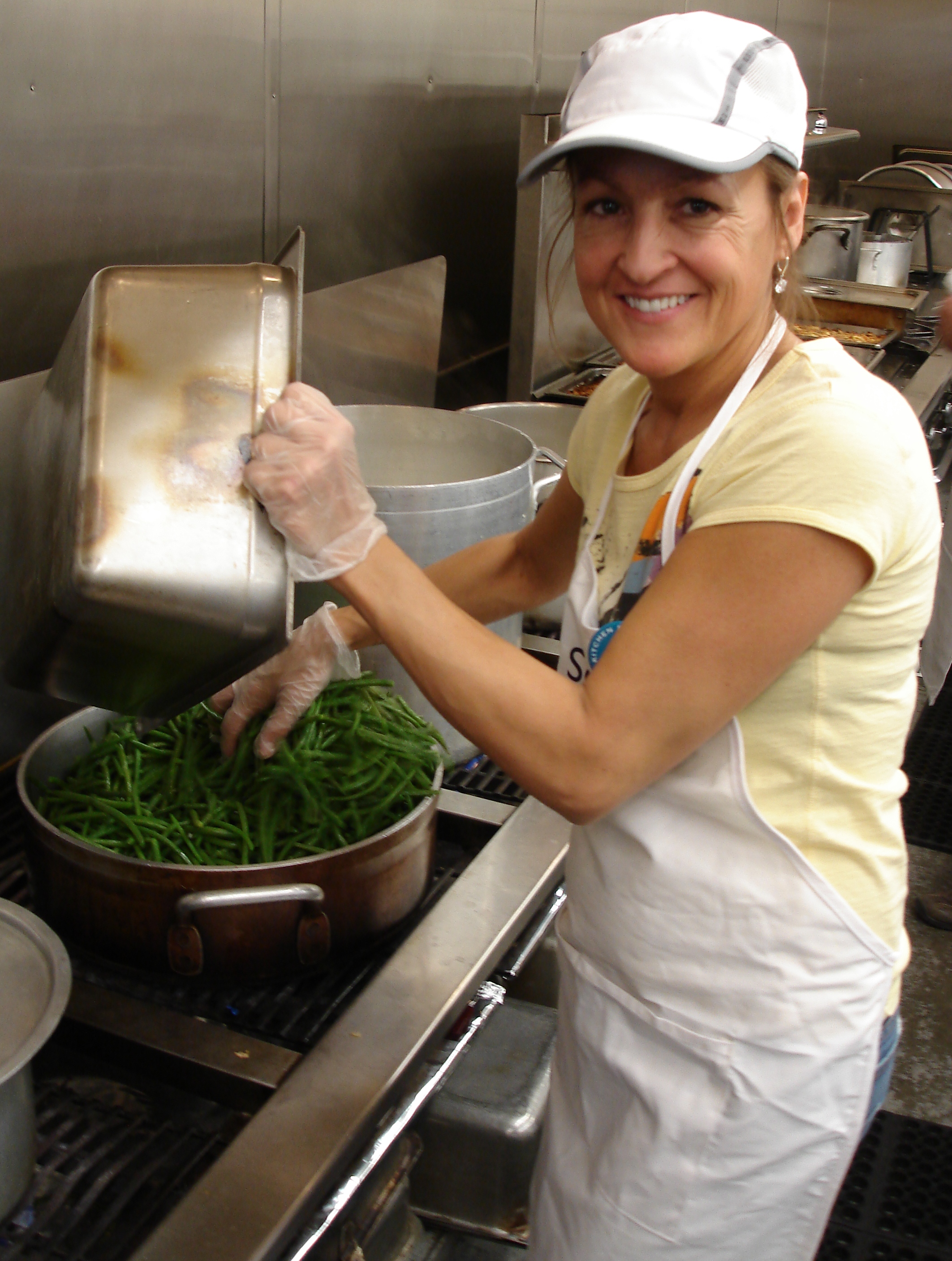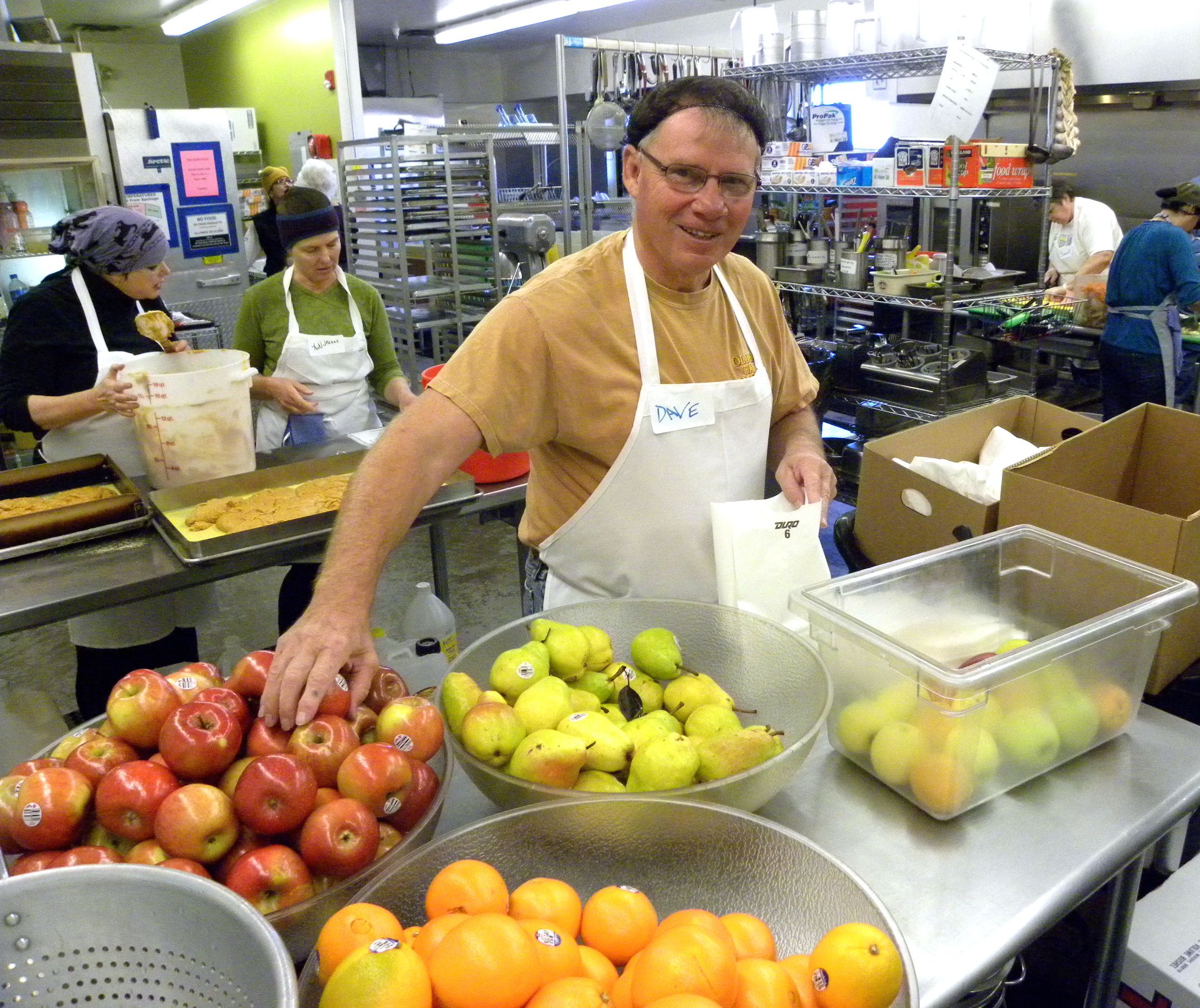 2017-2019 HSC Grant Recipient Kitchen Angels
(Left to Right) Fresh corn salad with jicama and cilantro ready for delivery to Kitchen Angel's clients, Emily cooking fresh green beans at Kitchen Angels, Dave prepping fresh fruit for Kitchen Angels clients
The Committee receives two percent (2%) of the gross receipts tax and administers funding through the Human Services Fund to local nonprofits on a two-year funding cycle at approximately $800,000+ annually (funding amount varies due to GRT fluctuations). The Committee works in partnership with the City liaison and the Youth and Family Services Division staff to provide advice on ways to effectively plan, coordinate and support health and human service efforts in the Santa Fe community, and present a plan to the governing body for approval.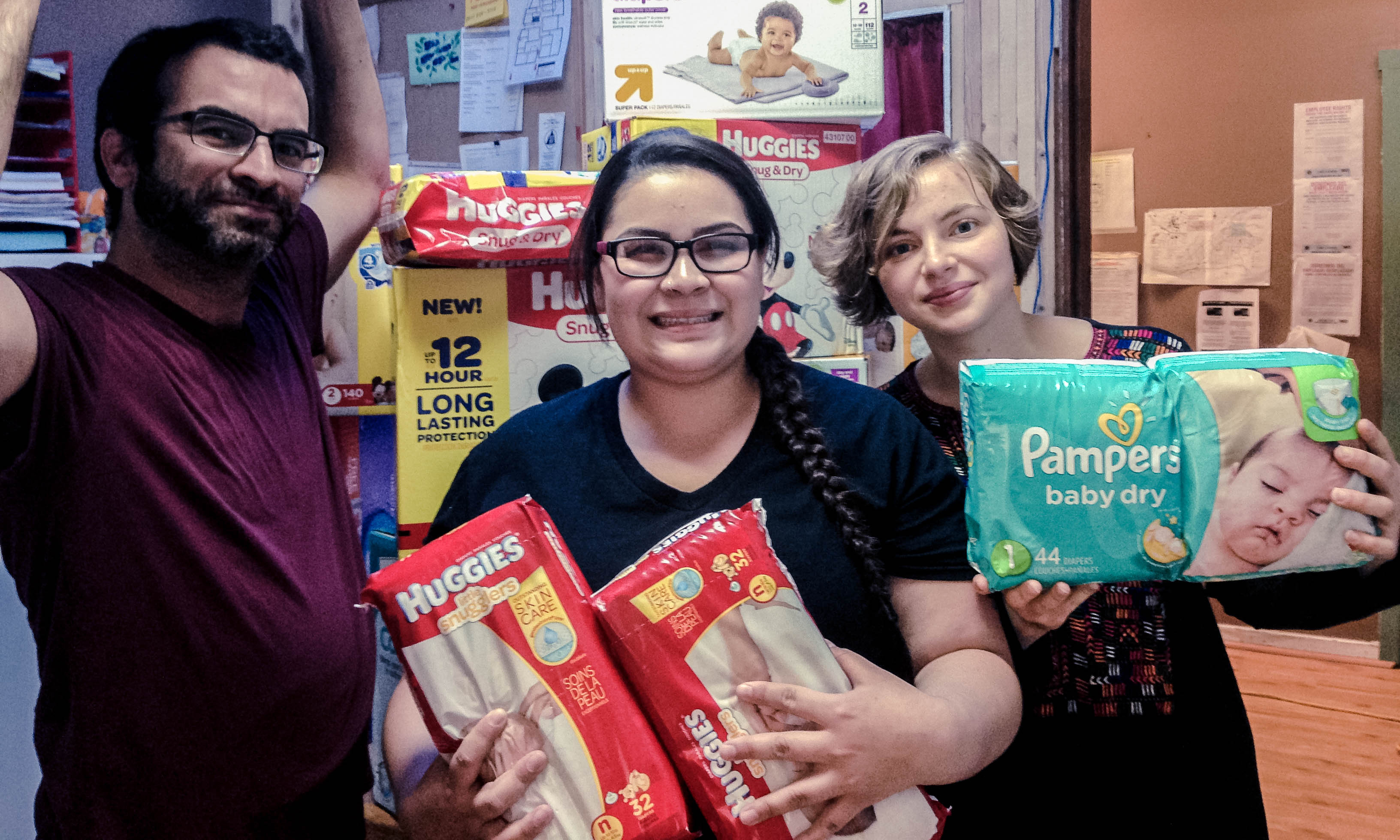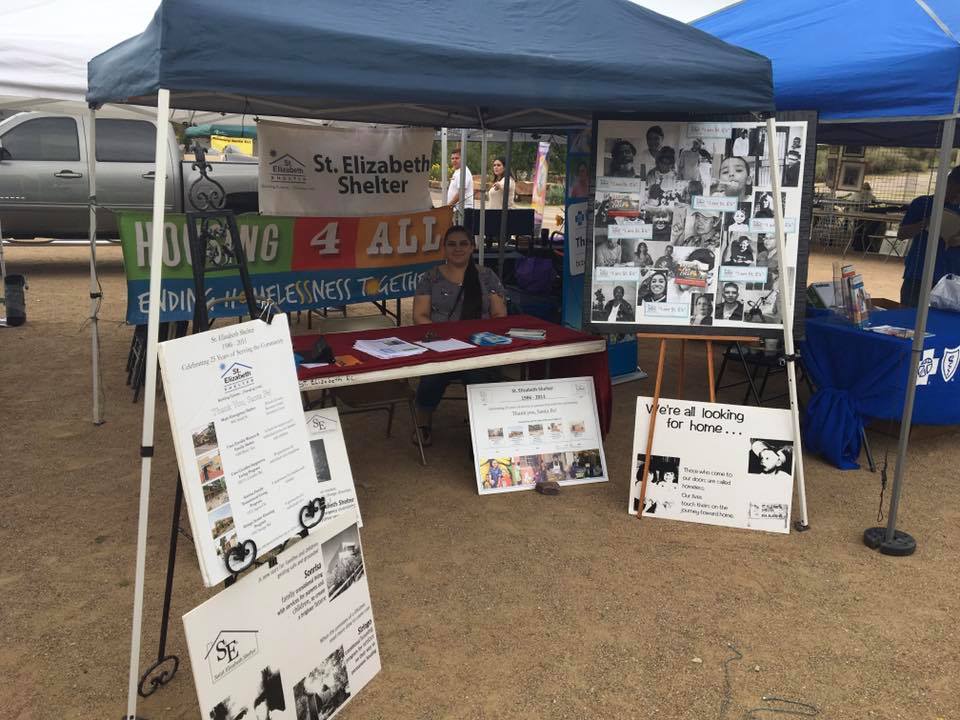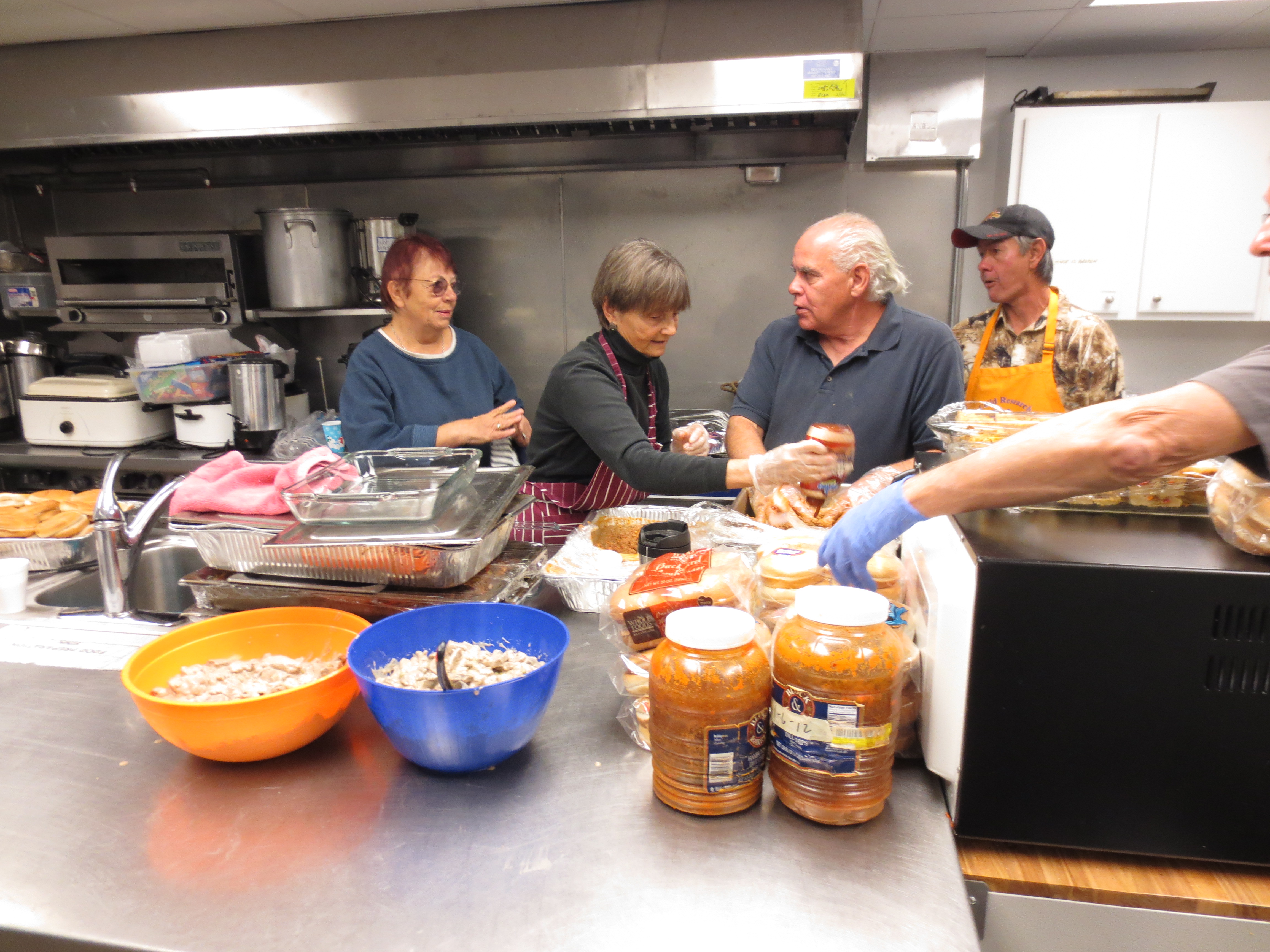 2017-2019 HSC Grant Recipient St. Elizabeth Shelter
(Left to Right) Program Manager, Lawrence Sena, and the Staff at Casa Familia Family Urgent Transition center display a donation of Diapers, St. E's booth at Rally for Recovery 2017 at the Railyard Park, and All volunteer Chefs making dinner at the Men's Shelter)
HSC Strategic Plan
The Human Services Committee is pleased to present its annual Strategic Plan for 2018-2019 which reflects key decisions made in the annual strategic planning session held in the fall of 2018, as well as builds upon the planning efforts of the 2017 Human Services Committee. In 2015-2016, the Human Services Committee used the Results-based Accountability methodology to develop a strategic framework that identifies funding priorities. The Human Services Committee gathered information on critical community needs and issues identified through data, needs assessments, and information gathering. The result of the Committee's work in 2016 was the development of the Human Services Committee Ends Framework, which was revised in 2018. The Ends Framework outlines the desired results or outcomes proposed in the following four priority areas:
Adult Health
Behavioral Health
Community Safety
Equitable Society
The 2021 Human Services Committee Strategic Action Plan expands on the previous plans and continues to build the strategic framework for bringing impact to the Santa Fe community. Additionally, the HSC identified eight high-priority goals for the Committee to pursue during the next fiscal year.
HSC Grants
THIS GRANT OPPORTUNITY CLOSED MARCH 28th, 2022
FY23-26 HSC RFA (request for application) is open for applications
Please click here to find the application.
For questions please contact Christa Hernandez: chernandez@santafenm.gov or 505-955-6728
HSC small grant and innovation fund will open in July 2022
Organizations funded for 2019-2022 are listed in the Grantee List
Click to view: 2016 RESOURCE DIRECTORY
Contact Information
Christa Hernandez
Youth and Family Services Program Manager
Youth and Family Services Division
500 Market Station, Suite 200
Post Office Box 909
Santa Fe, New Mexico 87504-0909
505-955-6728