Hours
Monday - Friday
8:00 a.m. - 5:00 p.m.
(closed 12:00 p.m. - 1:00 p.m.)
CONNECT
CONNECT is a network of navigators at clinics, city and county programs, and community organizations that link people to services and resources in our community. Based on an Accountable Health Community model, CONNECT addresses City and County residents' unmet, non-medical social needs by forging a stronger link between clinical care and community services. We aim to improve community health, increase the quality of care for individuals, and reduce healthcare costs to the system overall.
CONNECT navigators can help you find services and resources in the community.
---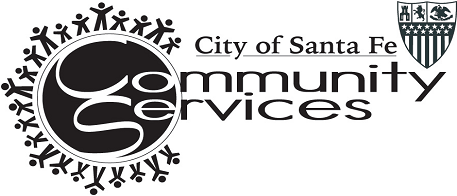 The Community Services Department believes that all people in Santa Fe are connected to the resources they need to thrive. Our mission is to provide a broad spectrum of activities and programs in our well-maintained, welcoming community centers to support and engage our community to improve quality of life.
While each division can stand alone in its services and programs, all divisions align to adopt an underlying strategy for addressing access.
The Community Services Department is comprised of three divisions—Libraries, Senior Services, and Youth and Family Services. We provide various direct and indirect services and support community engagement by staffing community boards, committees, and task forces. One hundred forty-three year-round employees and 93 summer employees provide services to residents of Santa Fe and surrounding areas, including out-of-state visitors to our libraries.
Divisions