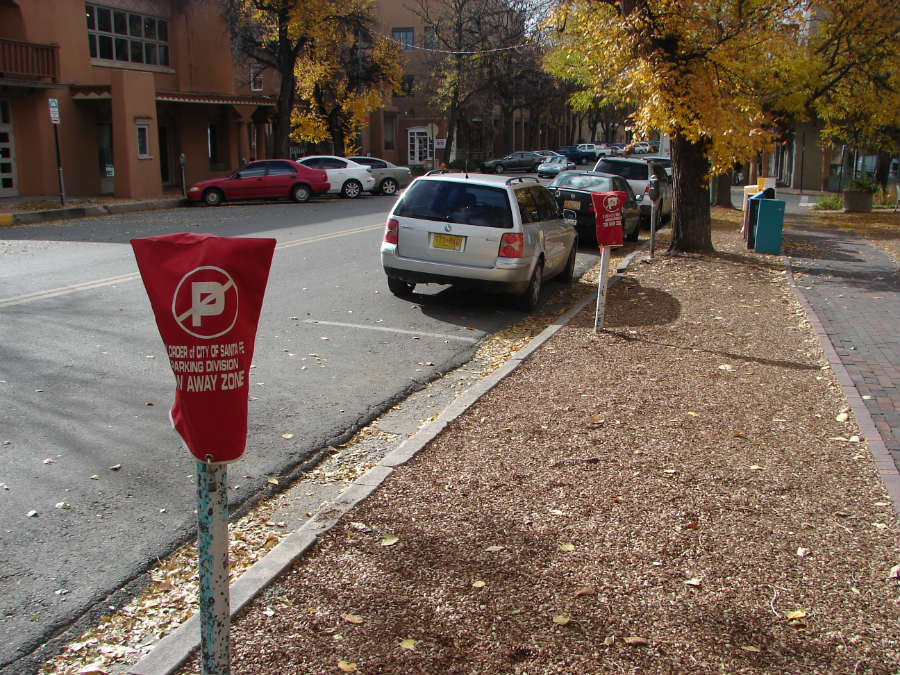 THE PARKING DIVISION IS OPEN TO THE PUBLIC:
TUESDAYS AND THURSDAYS
8:30 AM - 12:00 NOON AND 1:00 PM - 4:30 PM
Phone: (505) 955-6581
Is your construction or utility company doing business downtown that will occupy a metered, on-street parking space? Are you getting married downtown and need to reserve the on-street, metered spaces in front of the church? Or would you like to reserve an on-street metered parking space for your own use for a day or two?
Businesses and residents can reserve on-street meters for a daily rate of $30.00 per meter and an administrative fee of $25.00. To submit a request to rent a meter, review the Parking Meter Hood Policy and Procedures and complete the application below. Parking's Administrative office requires at least 72 hours' notice on these requests. A minimum of twenty-four (24) hour cancellation is requested, if the reserved on-street meters are no longer needed. Failing to do so will result in a service charge equal to one day cost for all meters requested.
Note: Customers who rent a parking meter must display the Parking Division-issued meter hood permit on their dashboard. Permits are issued by the Maintenance Section Supervisor.
If you have questions, please call or email Leonard Romero, Maintenance Section Supervisor, at (505) 955-6973 or lxromero@santafenm.gov .